INSTANT FUNK "I GOT MY MIND MADE UP" – REGGIE AND VINCENT "LAKERS TIME" – GAIL JOHNSON "MAKE IT HAPPEN" – ALISON CROCKETT "SO SWEET" CAROL RIDDICK "SUPERWOMAN" – TRIJNTJE OoSTERHUIS "AIN'T NOTHING LIKE THE REAL THING" – FRANK McCOMB "FEELIN' SOME KINDA WAY" – DANITA MUMPHARD "SINCERELY YOURS" – MICHAEL COOPER "DINNER FOR TWO  – THE NEW CONGRESS "HIGH" – DAMAGE "GHETTO ROMANCE" – MARCUS MILLER "DETROIT and I CAN'T BREATHE"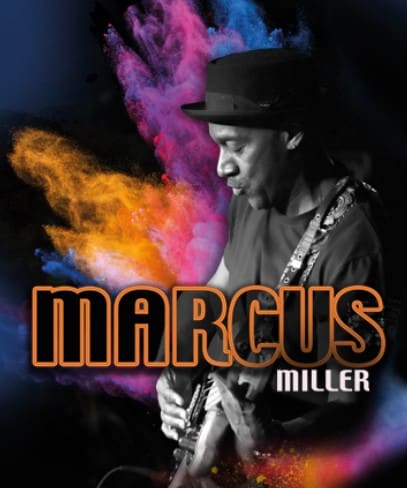 ---
---
Musiq Soulchild «Anything» – Wilson Pickett «A Mighty Long Way» – Chris Isaak «Wicked Game» – Ruthie Foster «Singing The Blues» y «It Might Not Be Right» – Pieces of a Dream «Warm Weather» – Bettye Lavette «Let Me Down Easy» – Jerry Butler «Only the Strong Survive» – Aretha Franklin «I Say A Little Prayer» – Yahzarah «Love Come Save The Day» – Percy Sledge «When A Man Love A Woman» – Supertramp «From Now On» – Frankie Valli «Can't Take My Eyes Off You» – Major Harris «Love Won't Let Me Wait» – Syl Johnson «Is It Because I'm Black?»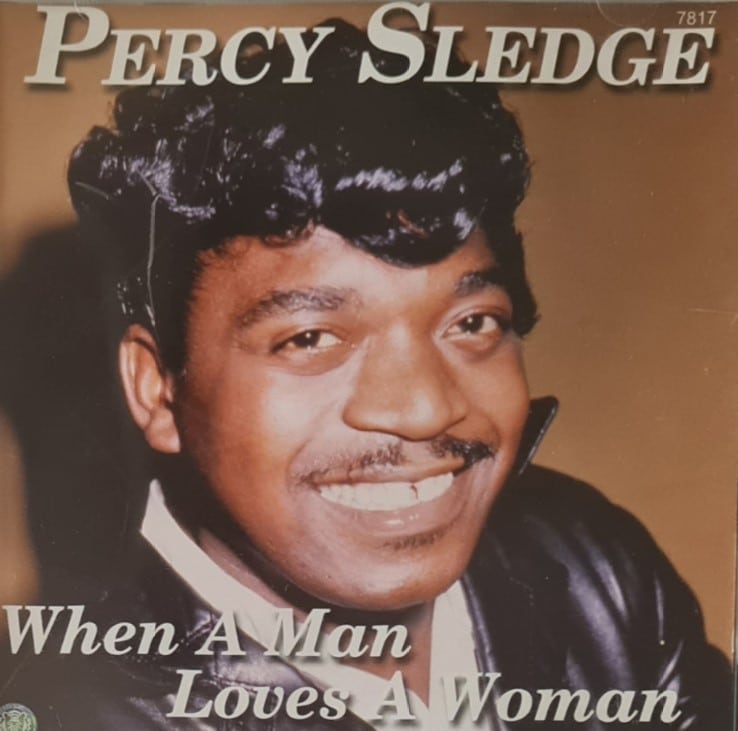 ---
---
Michael Franks «When the cookie jar is empty» – Bob James «Sign of the times» – Brian Elliot «One night together» – Bobby Womack «Inherit the wind» – George Benson «Gonna love you more» – Billy Joel «Baby grand» – The Manhattan Transfer «Ray's rockhouse» – Quincy Jones «Something special» – Anita Baker «Sweet love» – Randy Goodrum «Fool's paradise» – Pino Daniele «Yes i know my way» – Airplay «After the love is gone»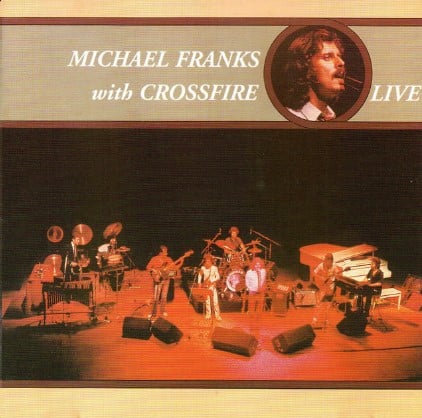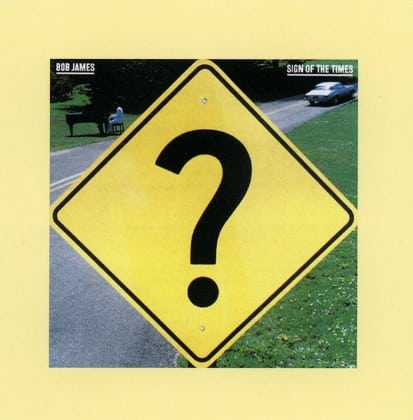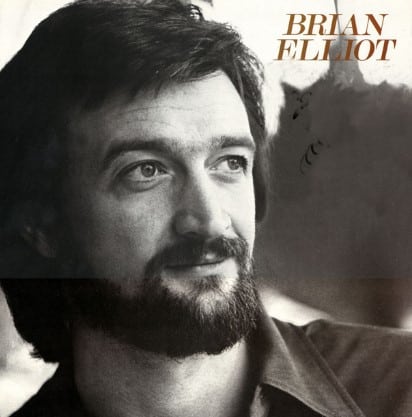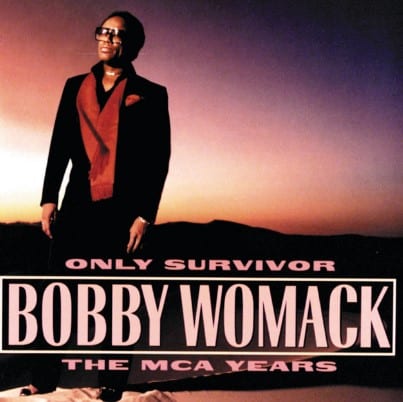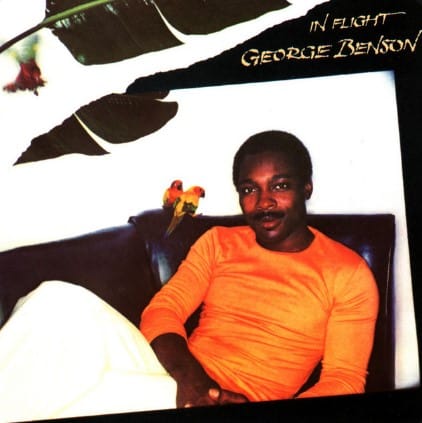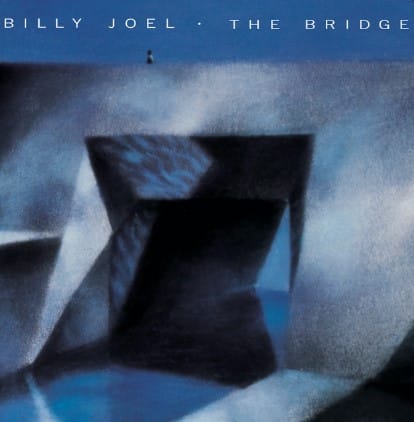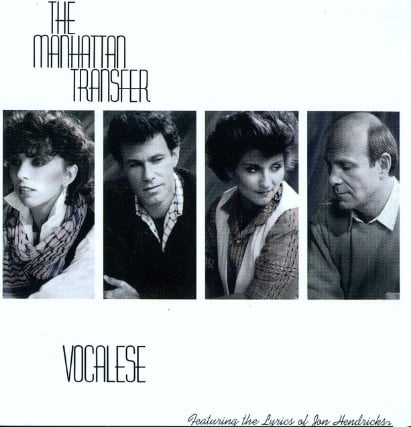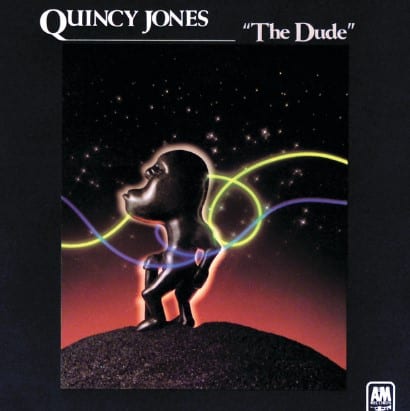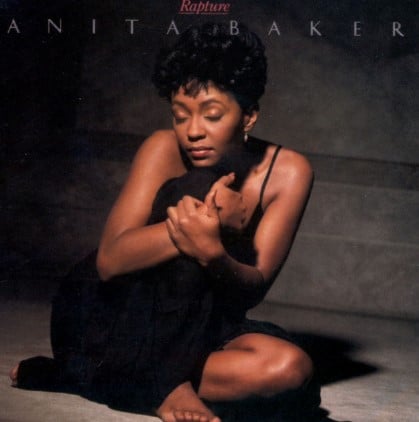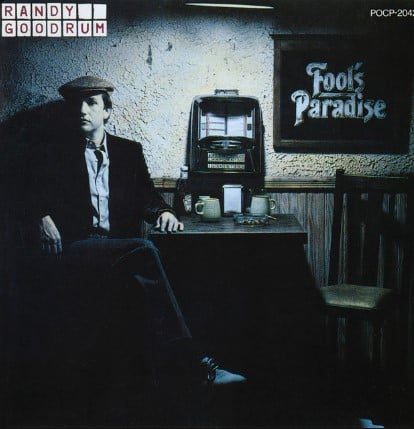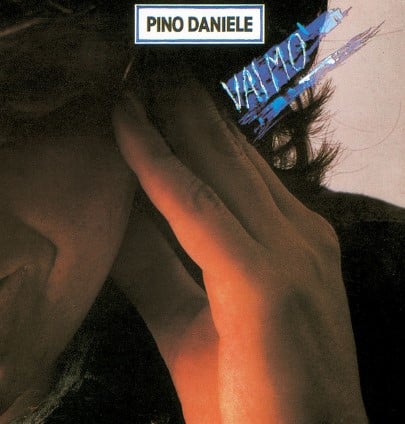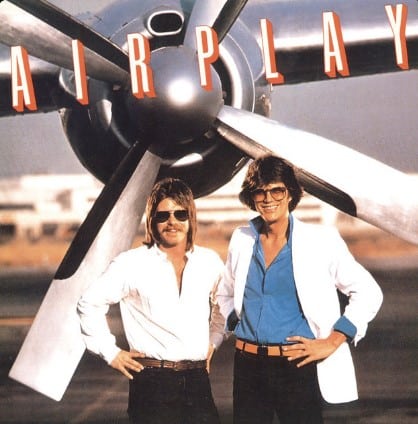 ---
---
Tina Turner: 'We don't need another hero (thunderdome)', 'Private dancer', 'Let's stay together', I don't wanna lose you, 'What's love got to do with it'
Tina Turner & Barry White 'In your wildest dreams'    
Santana & Tina Turner 'The game of love'                        
Herbie Hancock & Tina Turner 'Edith and the Kingpin'
Tina Turner & David Bowie 'Tonight'
Eric Clapton & Tina Turner 'Tearing us apart'
Eros Ramazzotti & Tina Turner 'Cose della vita'
Bryan Adams & Tina Turner 'It's only love'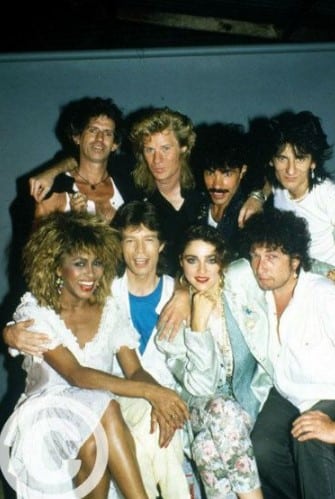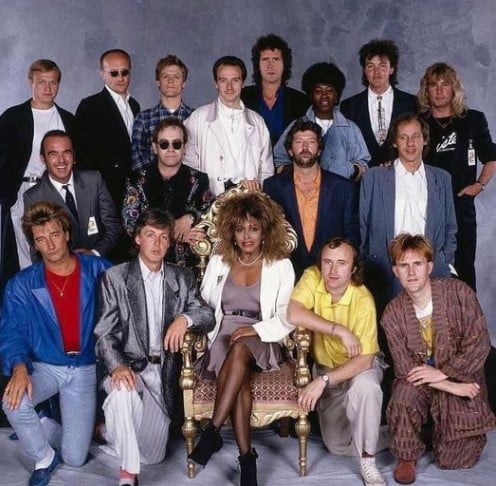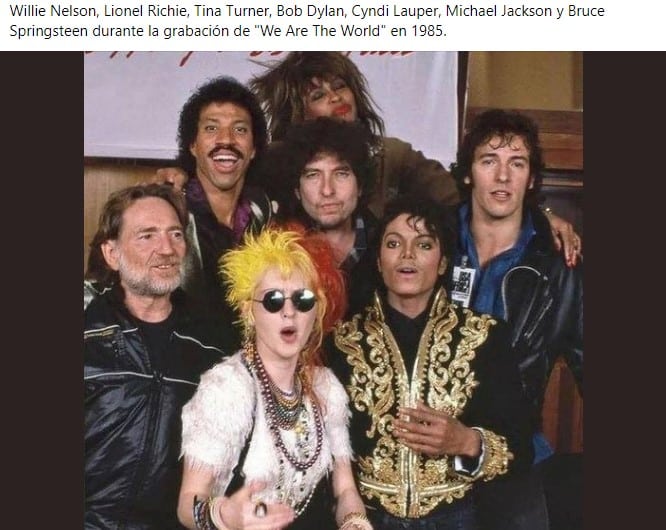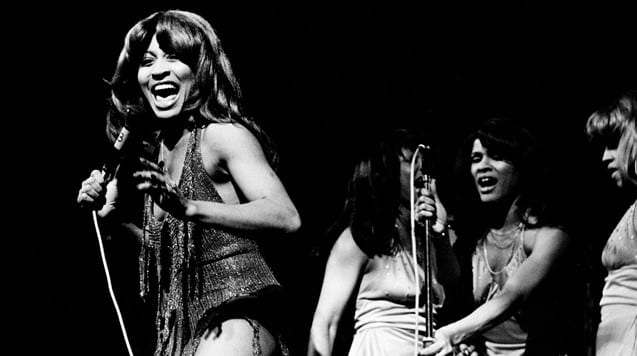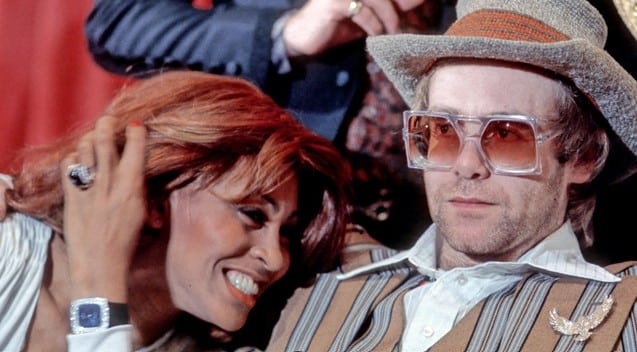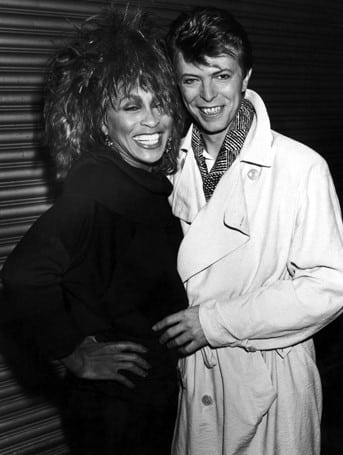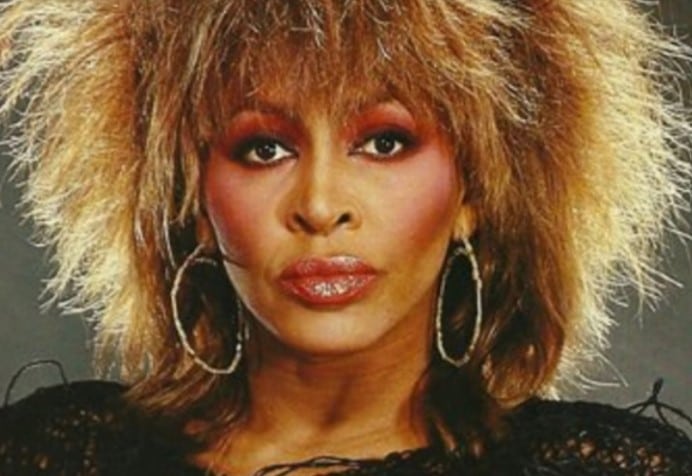 ---
---
Bryan Ferry – The Rolling Stones – Dusty Springfield – Sting – The Police – Julio Iglesias – Aretha Frnaklin – Michael Jackson – Sam Cooke – Marvin Gaye – Nina Simone – Santana
Bryan Ferry «Take Me to the River»
Jerry Hall, modelo de portada de Roxy's Siren, dejó a Ferry por Mick Jagger, su respuesta fue este interesante álbum, no tuvo éxito, pero de ninguna manera fue un fracaso.
---
El comienzo del álbum fue con el sonido disco-blues de «Miss You». Some Girls es un disco duro y emocionante, lleno gran energía.
---
Dusty Springfield «I only want to be with you» Y «In Private»
En los años 90, su maravillosa y fantástica voz brillaba de nuevo con los Pet Shop Boys produciéndola un álbum extraordinario llamado Reputation (1990) y que tenía esta obra maestra In Private.
---
Sting «It's probably me»
Dentro su álbum Ten Summoner's Tales de 1993. Considerado por la crítica como uno de sus mejores trabajos, Sting evoca con una magistral banda, los sonidos de una Bretaña antigua, llena de magos y reyes.
---
The Police «Don't stand so close to me»
Zenyatta Mondatta sigue siendo uno de los mejores álbumes de rock de todos los tiempos.
---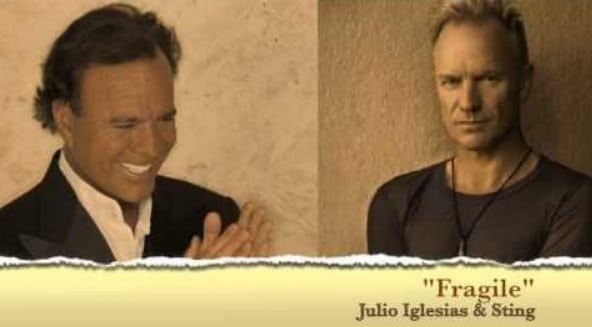 Julio Iglesias & Sting «Fragile»
El CD Crazy está repleto de baladas, con músicos como Sting o Santana, Julio Iglesias logró entregar el material con la combinación perfecta de sentimiento y espectáculo. Algunas canciones, como «Crazy», la balada originalmente hecha famosa por Patsy Cline. El álbum contó también con Dolly Parton, Art Garfunkel y la Orquesta Sinfónica de Londres, junto con The Ambrosian Singers. En Fragile, de Sting, el propio escritor interpreta la guitarra principal.
---
Aretha Franklin «Until You Come Back to Me (That's What I'm Gonna Do)». Fue escrita por Stevie Wonder, Clarence Paul y Morris Broadnax y fue grabada originalmente por Wonder en 1967.
---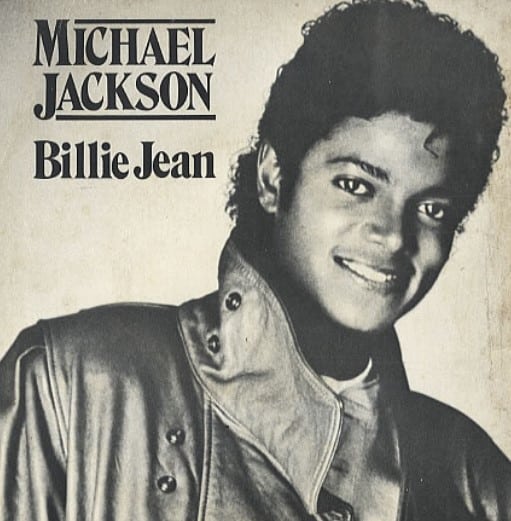 Michael Jackson «Billie Jean». Un gran misterio envuelve a una de las canciones más bailadas.
---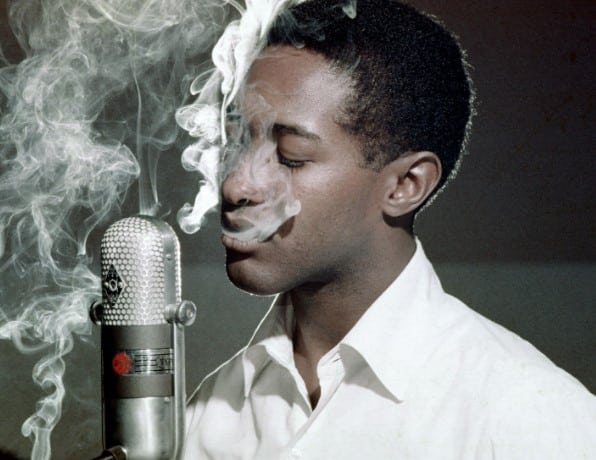 Sam Cooke «A change is gonna come» Y «(What a) Wonderfull World»
Fue de los pioneros e inventores de la música soul y una de las grandes influencias en la música pop, el r&b y el neo soul. Sam Cooke desarrolló un repertorio amable y prolijo, revisionando respetuosamente standars consagrados del rock. Sam Cooke el cantante al que mataron misteriosamente en un motel. Nos dejó un legado de incuestionable buen soul.
---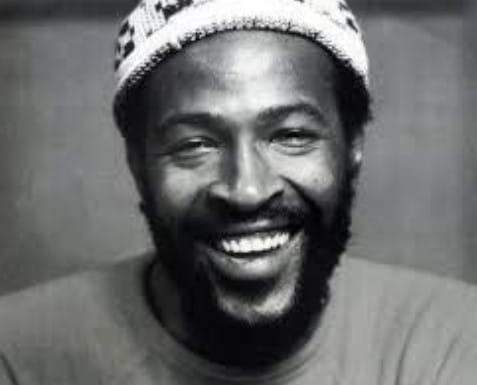 Marvin Gaye «Heavy love affair»
Fue su último álbum en Motown, su voz tiene brillo donde se expresa con gran fortaleza, In Our Lifetime es uno de sus mejores álbumes.
---
Nina Simone «Don't let me be Misunderstood»
Bennie Benjamin, autora de Don't let me be Misunderstood, la versión que hicieron de esta canción The Animals a Nina Simon nunca le gustó.
---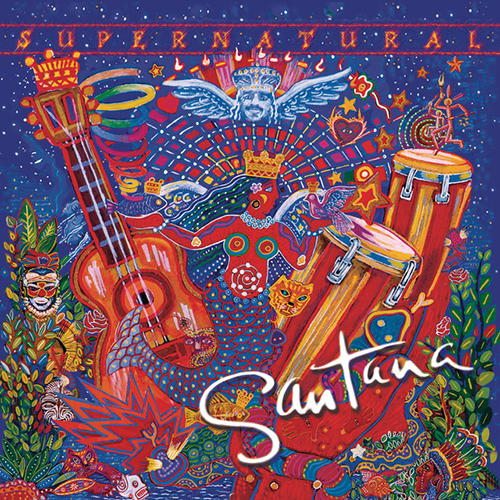 Carlos Santana & Eric Clapton«The calling» 
---
---
The Bar-Kays "You made a change in my life" – Freeez "Can't keep my love" – Namy "Love yourself" – Rapson "Heat" – Dave Lee "Candidate for love" – Sylvester "Tell me" – Olmos "Luna's groove" – Attitude "It's good for me" – Lindstrom "Didn't know better" – Michael Henderson "In it for the goodies" – Patrice Rushen "To each his own" – Yooks "Feel good"
El cantante californiano del género disco Sylvester, uno de los primeros artistas abiertamente homosexuales, que consiguió ser un superventas. Se presentaba cuidadosa y elegantemente travestido, manteniendo esta imagen en sus actuaciones, grabaciones y entrevistas. Sylvester, además era un magnífico cantante con una voz de tenor alto y un dominio destacable del falsete.
·
Rapson lanza una joya de cuatro canciones titulada 'Heat EP'. Con un amplio enfoque, tocando múltiples subgéneros de house music y apuntalado por las corrientes ocultas de jazz y funk, 'Heat EP' marca una nueva introducción a la fraternidad del house music.
·
Patrice Rushen vocalista popular cuyo talento va desde el jazz al soul pasando por el r&b, Patrice Rushen es también un compositora, arreglista y teclista. Ha actuado y producido para artistas como Stevie Wonder, Prince, Nancy Wilson, Michael Jackson o Dianne Reeves, y ha actuado en algunos de los festivales de jazz más prestigiosos del mundo.
·
 Sylvester actuando en el New bar en Madison, Wisconsin, año 1985.
---
---
Skyy – Baby Rose – Alex Anwandter – T. Rex – Sparks – Arlo Parks – Bayonne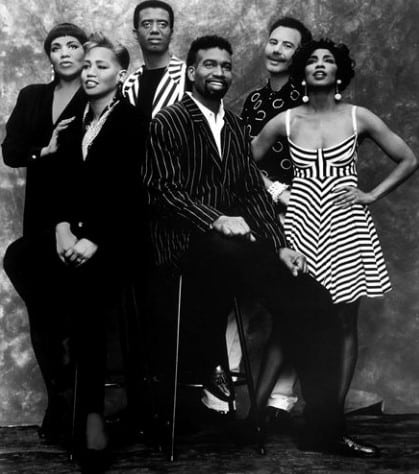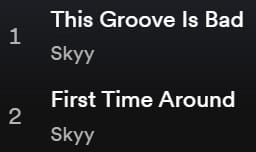 •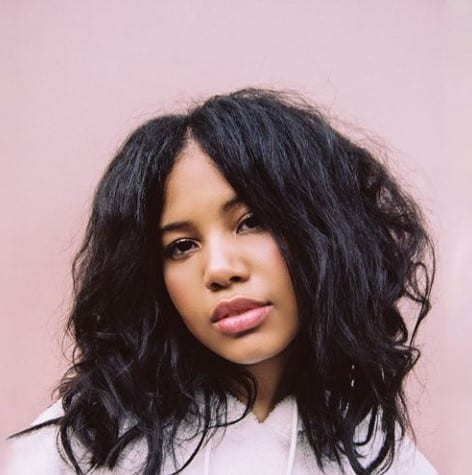 •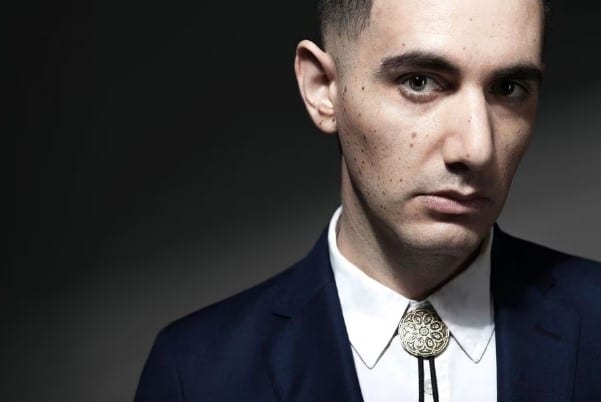 •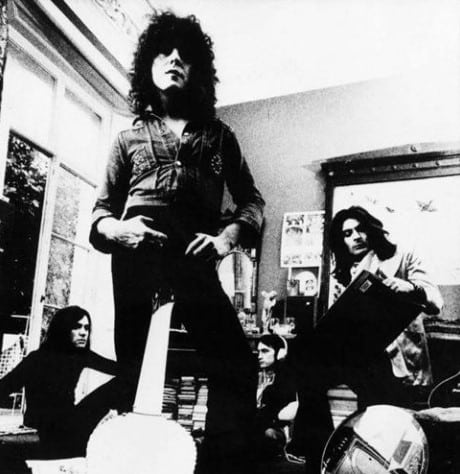 •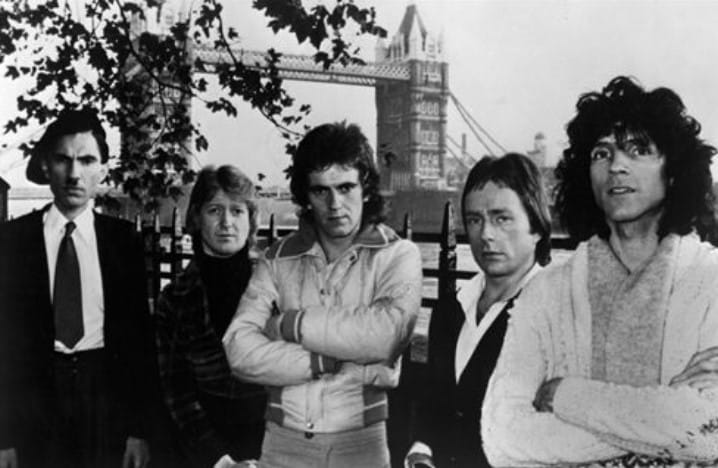 •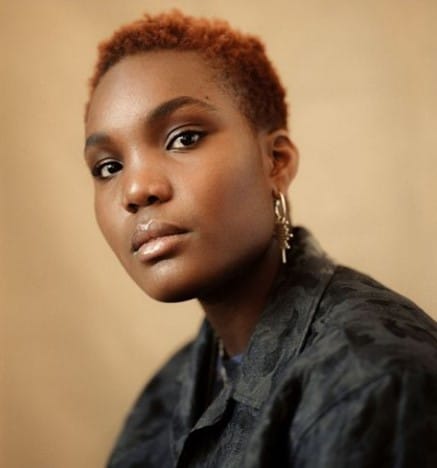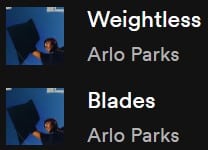 •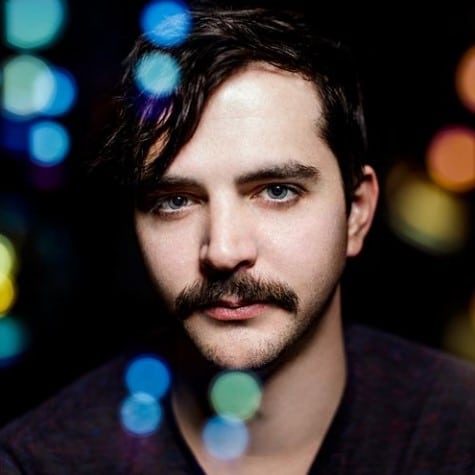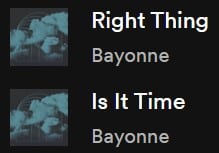 ---
---
Boz Scaggs, Lenny Kravitz, Shemekia Copeland – 01-06-23
Lenny Kravitz «Who really are the monsters?» y «Low» – Allman Brothers Band «Who to believe» – Lynyrd Skynyrd «Devil in the botle» – Gov't Mule «Easy times» – Shemekia Copeland «Barefoot in heaven» – Marc Broussard «Love and happiness» – Marcus King «One day she's here» – Kenny Chesney «Da Ruba girl» – Boz Scaggs «Those lies» y «On the beach»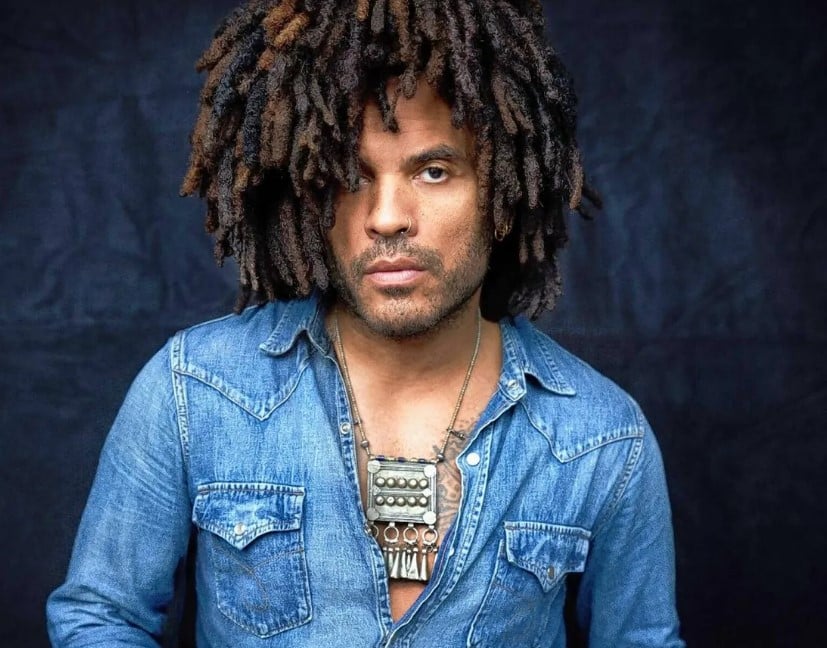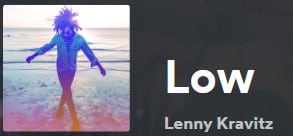 •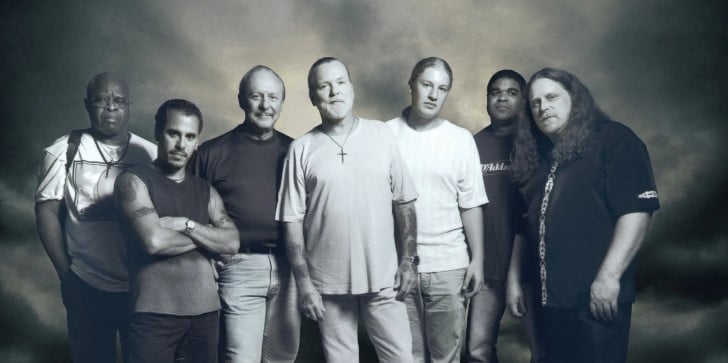 •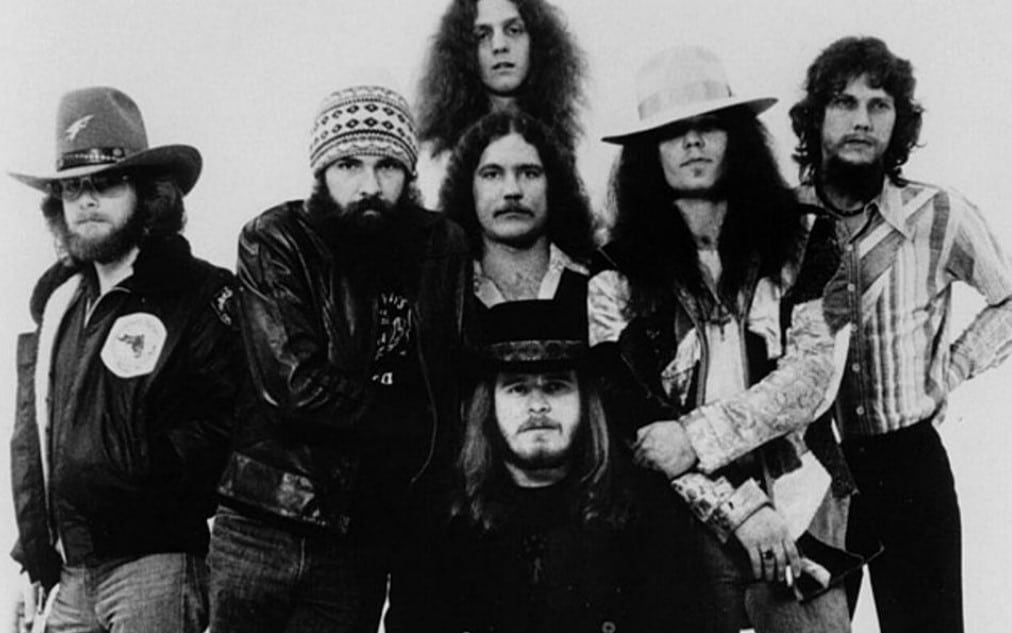 •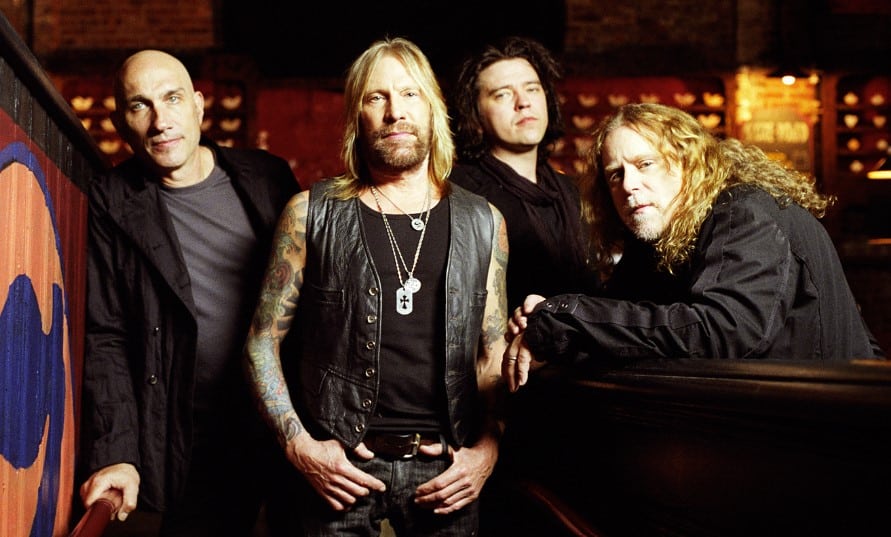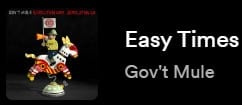 •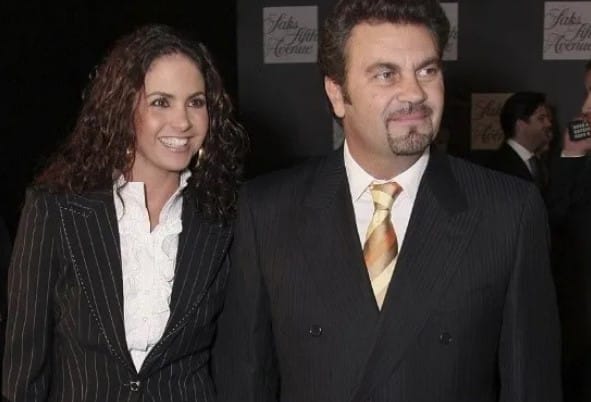 •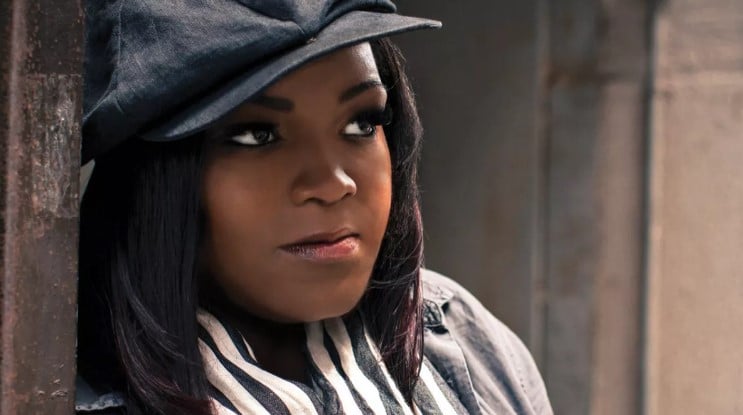 •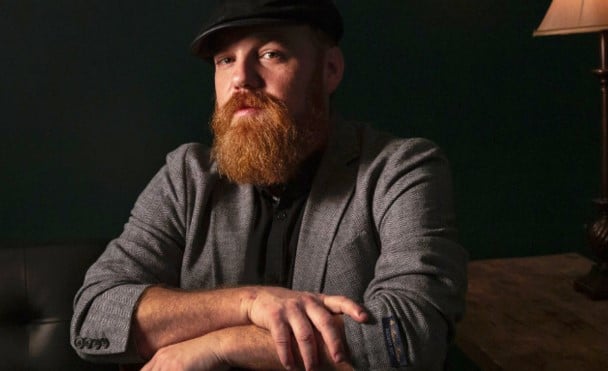 •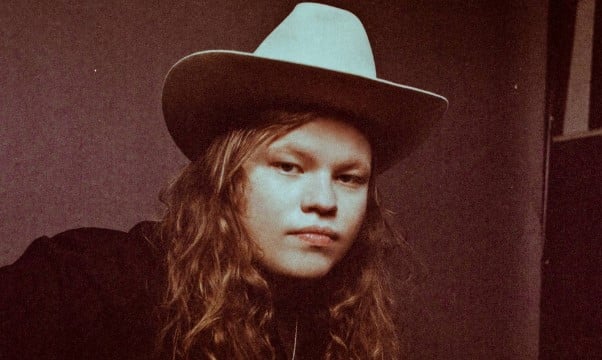 •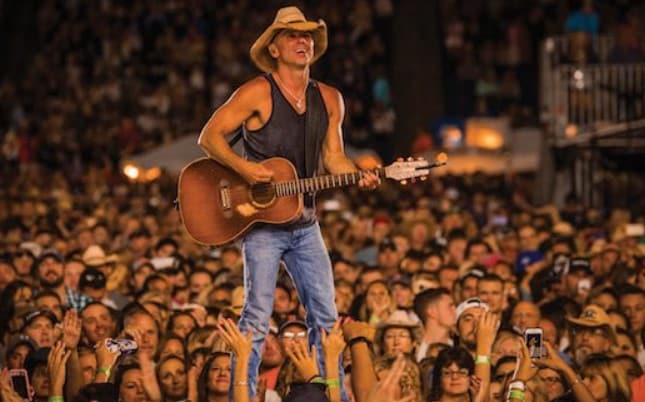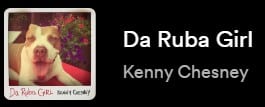 •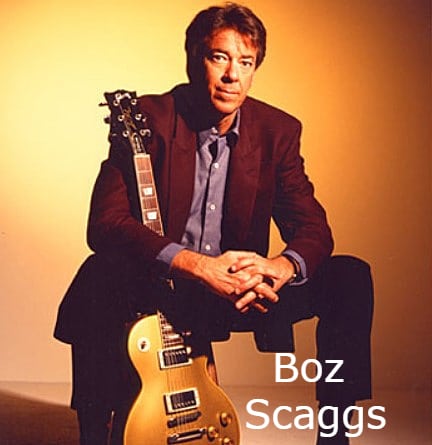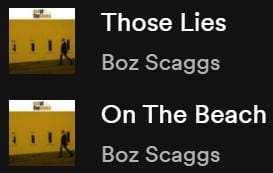 ---
---
Lionel Richie – Bobby Womack – Billy Paul – George Benson – Barry White – Chaka Khan – Angela Johnson – Omar – Brooklyn Funk Essentials – Amp Fiddler – Hil St. Soul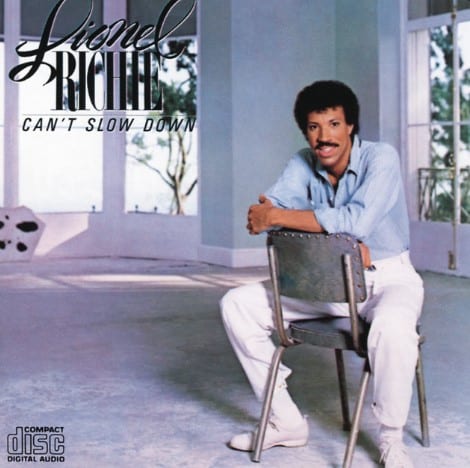 Uno de los cantautores contemporáneos más populares, tanto como miembro de los Commodores como solista.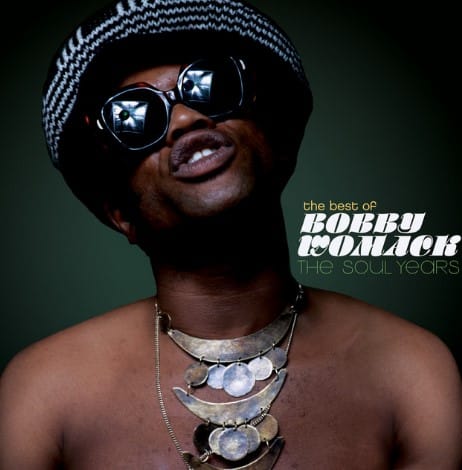 Gran talento de la música soul, influyente, con gran habilidad para escribir canciones y una voz rasposa que fue su sello de identidad.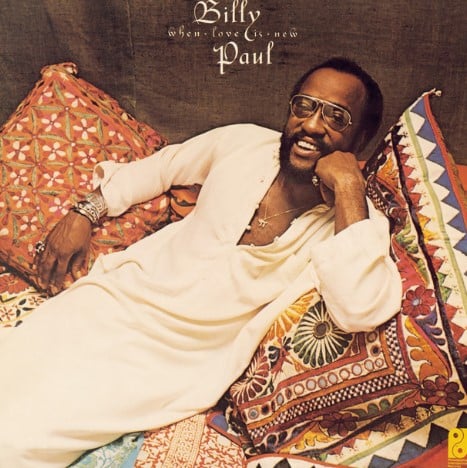 Billy Paul consiguió todos sus éxitos en los años 70 como vocalista de R&B, aunque llevaba grabando desde los años 50, cuando debutó en Jubilee Records. Nacido en Filadelfia en 1935.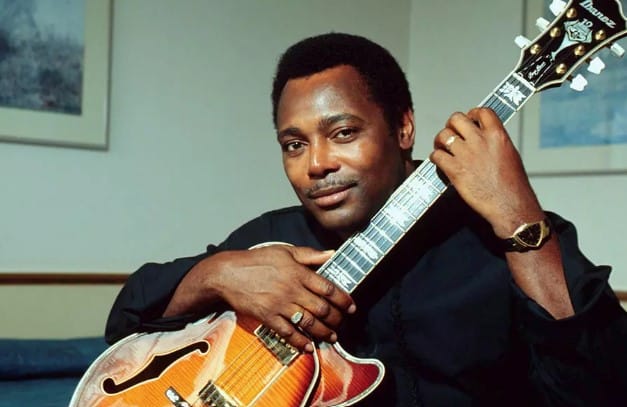 George Benson de pequeño demostaraba que sería un virtuoso de la guitarra, grabó su primer single con diez años. George Benson comenzó su carrera artística como cantante, actuando en nightclubs a los ocho años y grabando cuatro temas en 1954.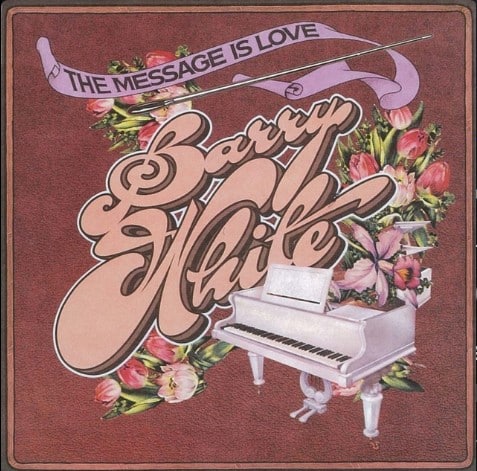 Barry White, una de las voces más rotundas y cercanas del
rhythm and blues de los 70 y los 80.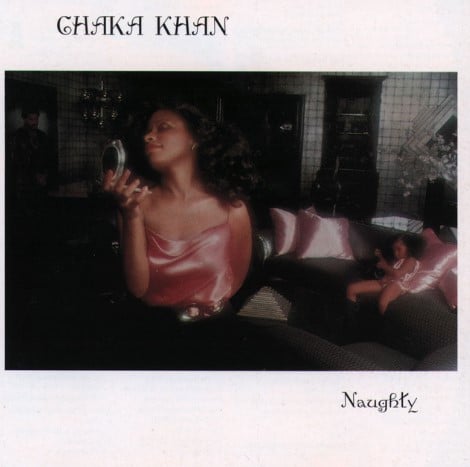 A principios de los 80, Chaka Khan y el productor Arif Mardin tenían una gran relación de trabajo, Naughty presenta a los dos en una relación de trabajo compenetrada.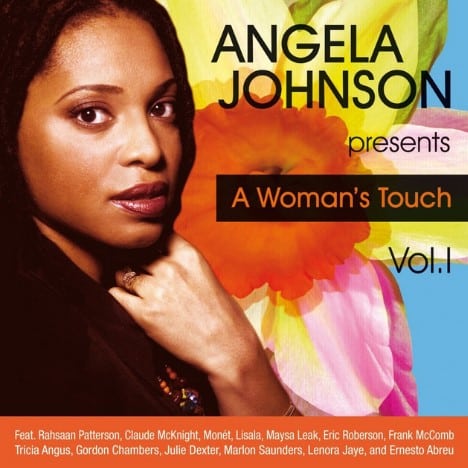 Este trabajo es de 2008, calidad r&b sin discusión de Angela Johnson multinstrumentista productora y compositora.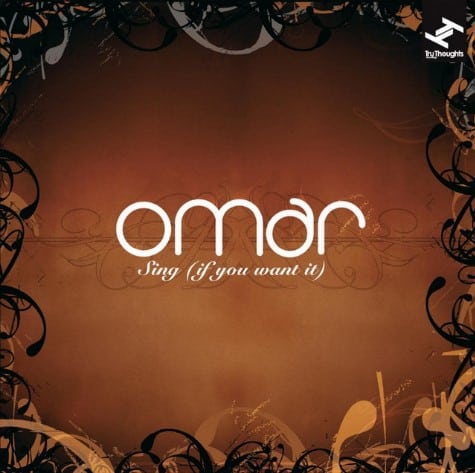 Sing (If You Want It), el sexto lanzamiento de Omar desde su debut en 1990, Es un álbum lleno de buen soul.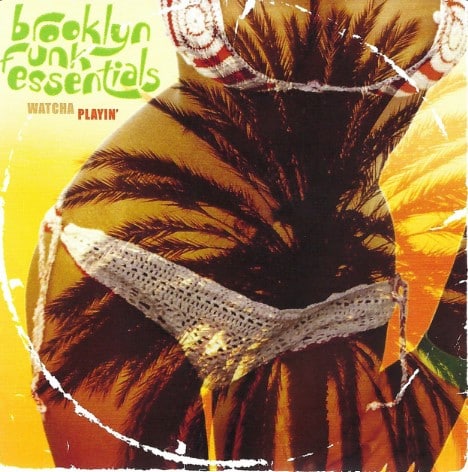 En el 2008, tras un largo periodo de inactividad, presenta su cuarto álbum, Watcha Playin'. Brooklyn Funk Essentials, colectivo, fundado a principios de los 90, que ha fusionado soul, jazz, funk, ska y dub poetry.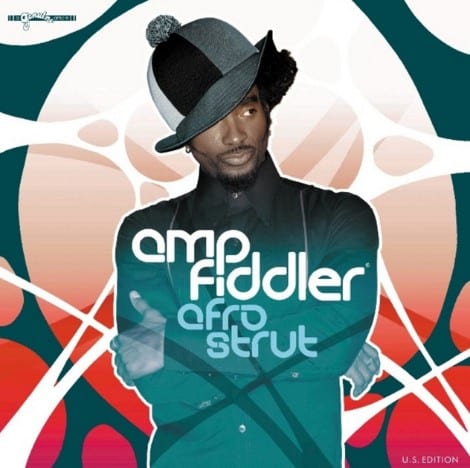 Amp Fiddler, que produce y canta además de hacer el grueso de sus deberes en teclados. El as de los teclados y voces de Detroit, productor, arreglista y compositor, dió un giro hacia el neo soul con Afro Strut.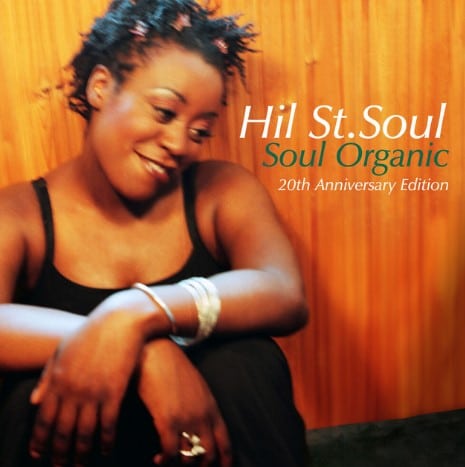 Hil St. Soul es el alias de Hilary Mwelwa, la cantante y compositora británica nacida en Zambia que se siente cómoda interpretando soul clásico, jazz suave, funk uptempo y gospel, trabajando a dúo en estrecha colaboración con Victor Redwood-Sawyerr, creando con éxito Hit St. Soul.
---
---
Willie Nelson – JD Souther – Billy Joe Shaver – David Allan Coe – Jackson Browne – Steely Dan – The Charlie Daniels Band – Al Stewart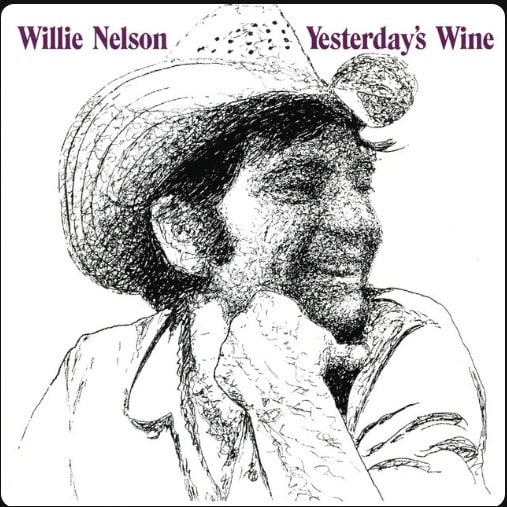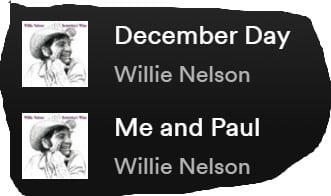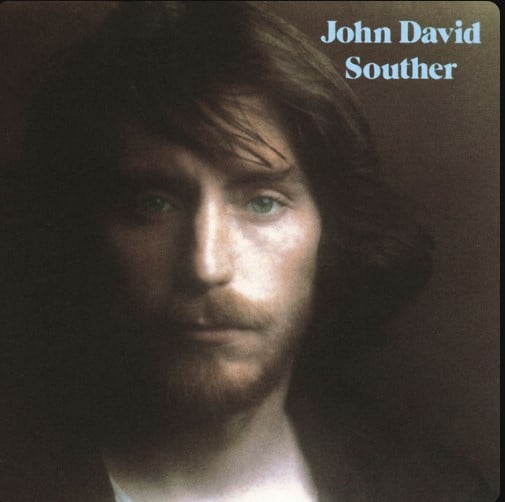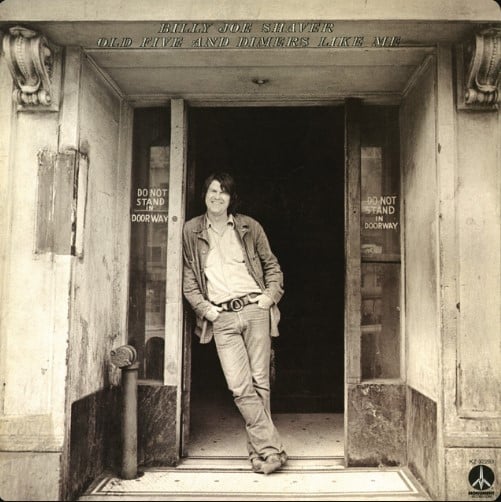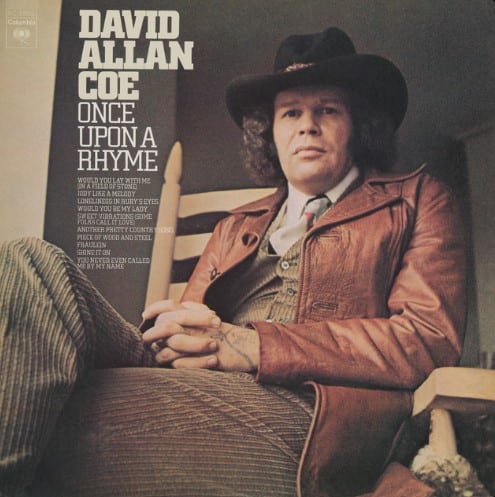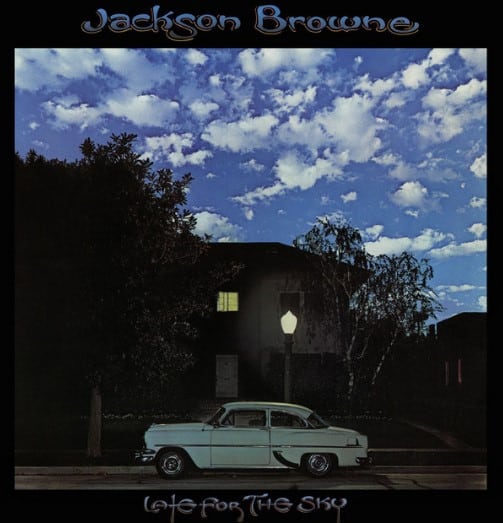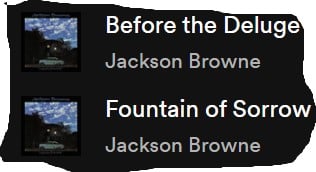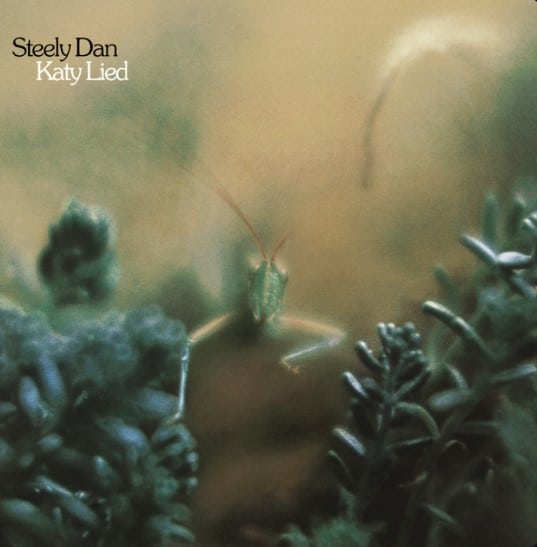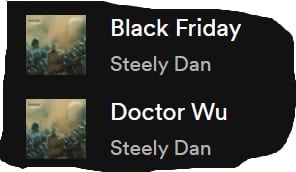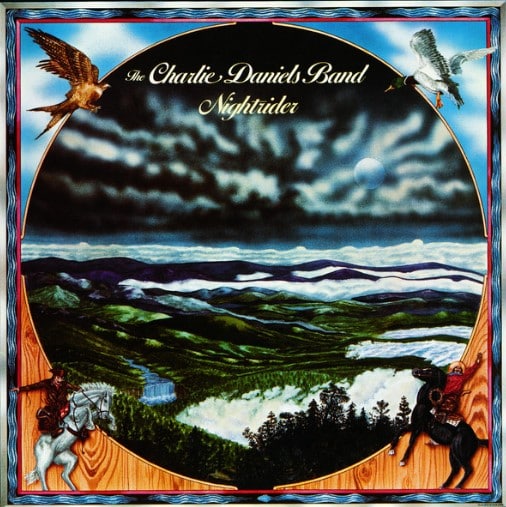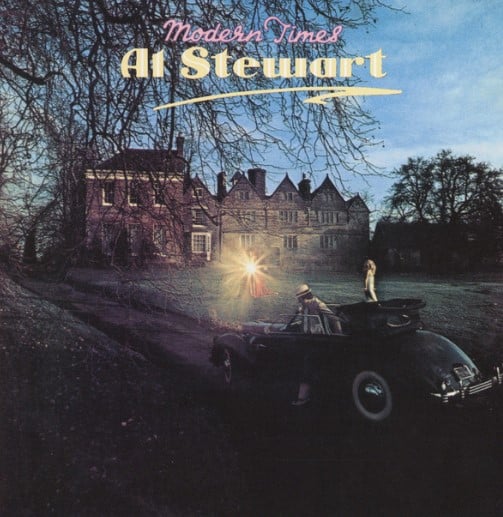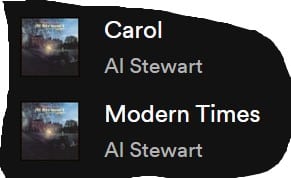 ---
---
The Main Ingredient ‎- Sam Dees – Bohannon – Diana Ross – Gladys Knight & The Pips – Gil Scott-Heron & Brian Jackson – The Isley Brothers – Quincy Jones – Cornelius Brothers & Sister Rose – Sly & The Family Stone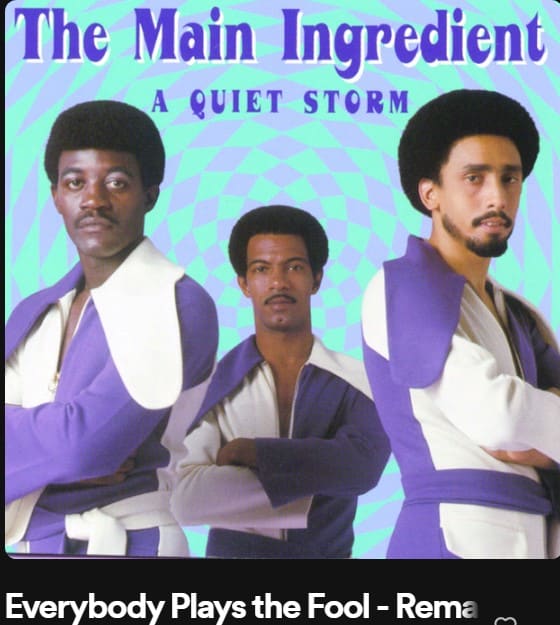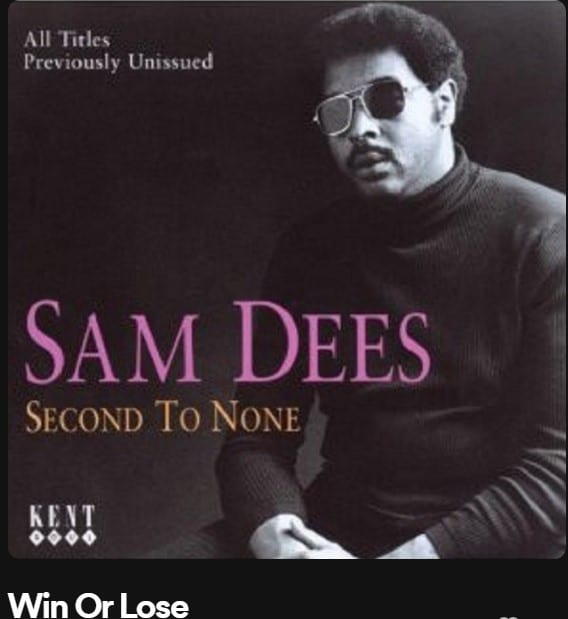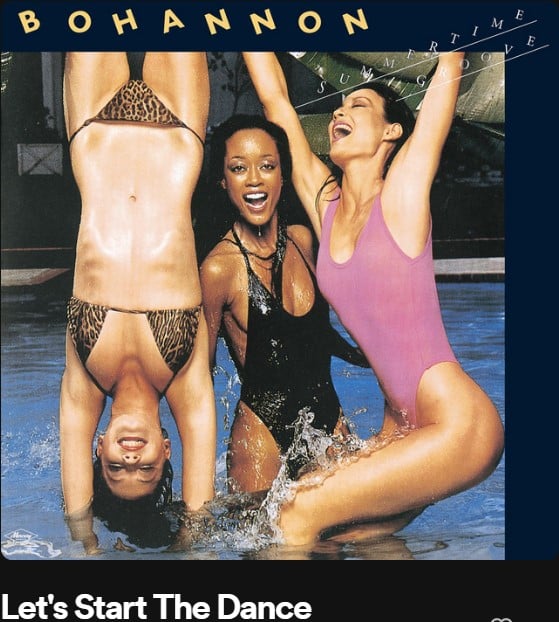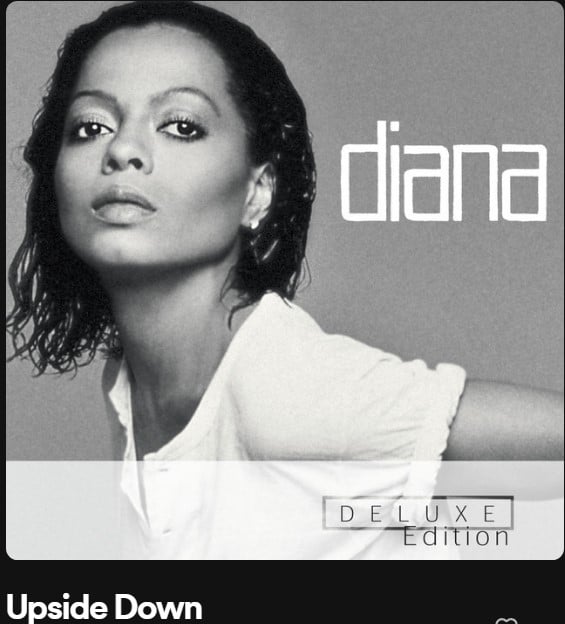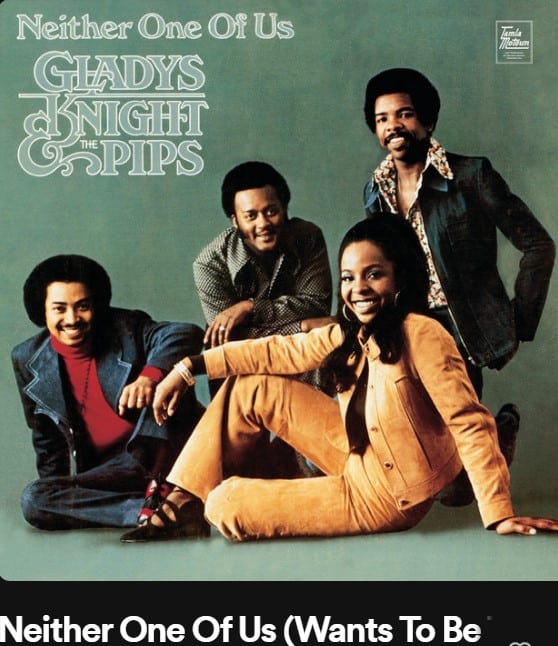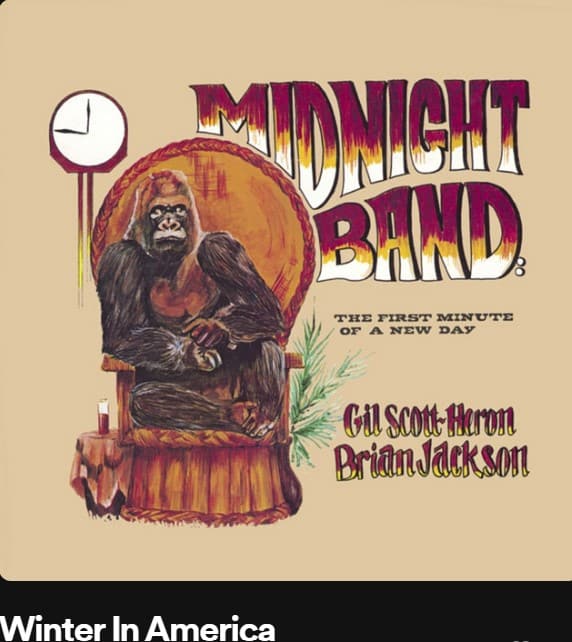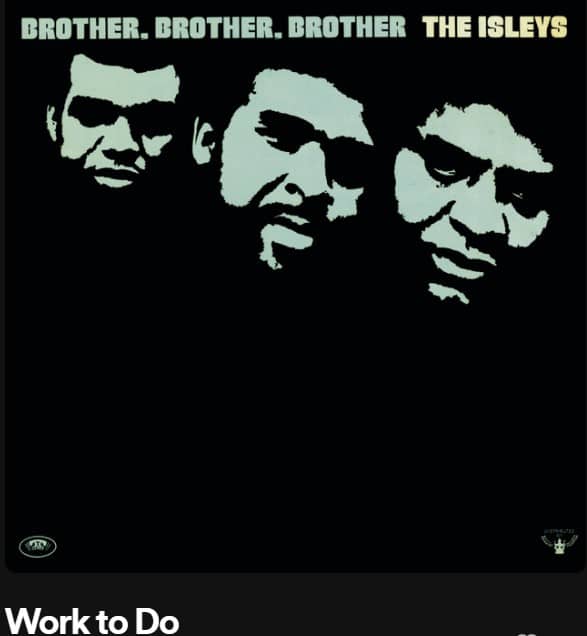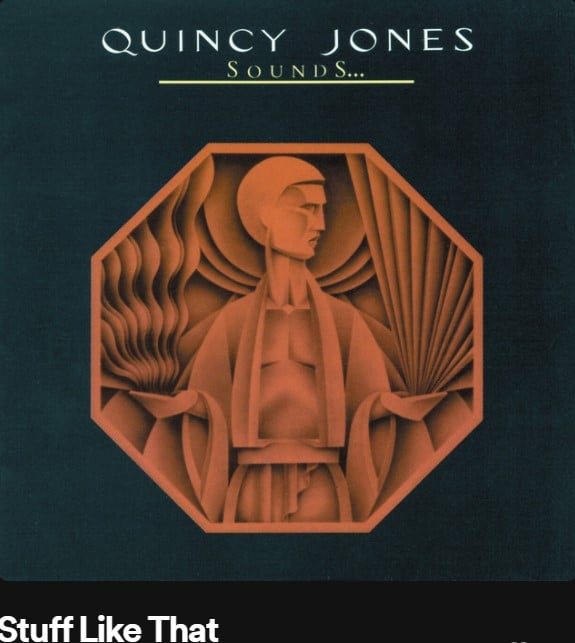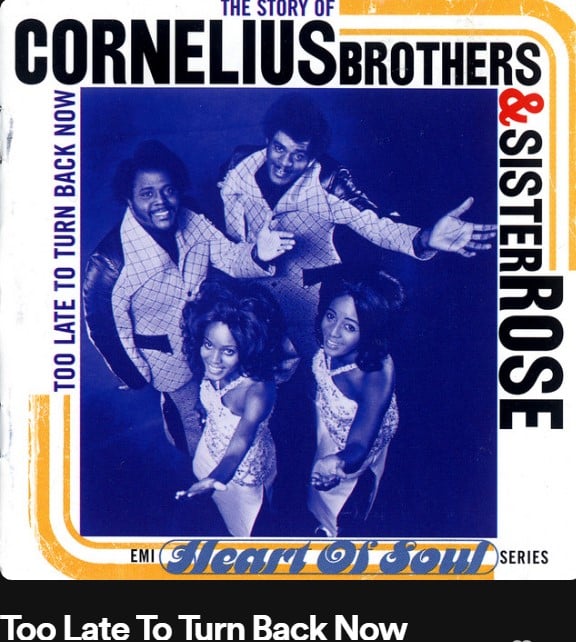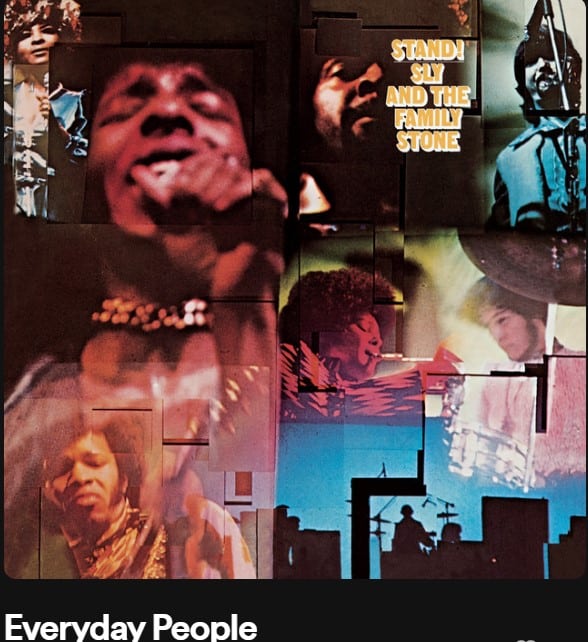 ---
---
Yaahn Hunter Jr. – Earth, Wind & Fire – Teddy Pendergrass – Rahsaan Paterson – Robin McKelle & The Flytones – Prince – Incognito – Hil St. Soul – Kem – Maysa – Leela James – Boney James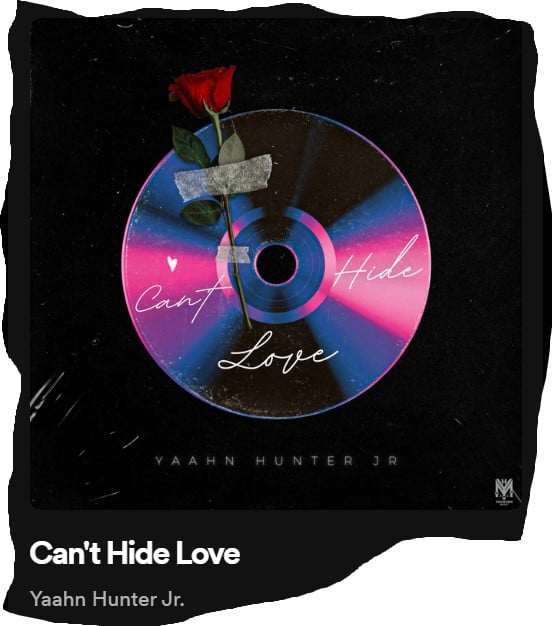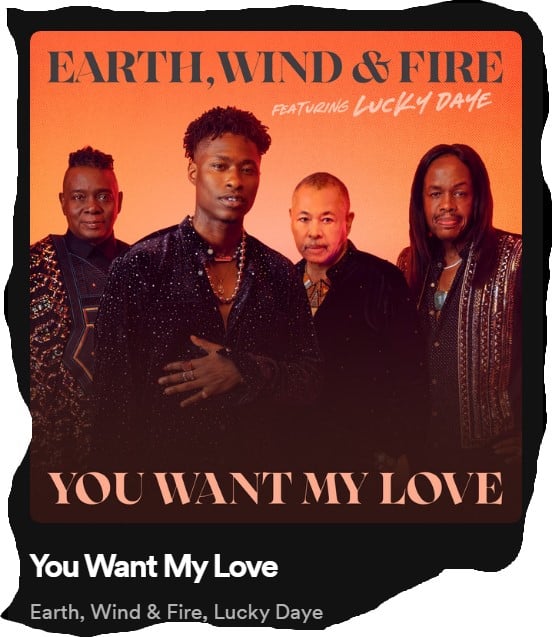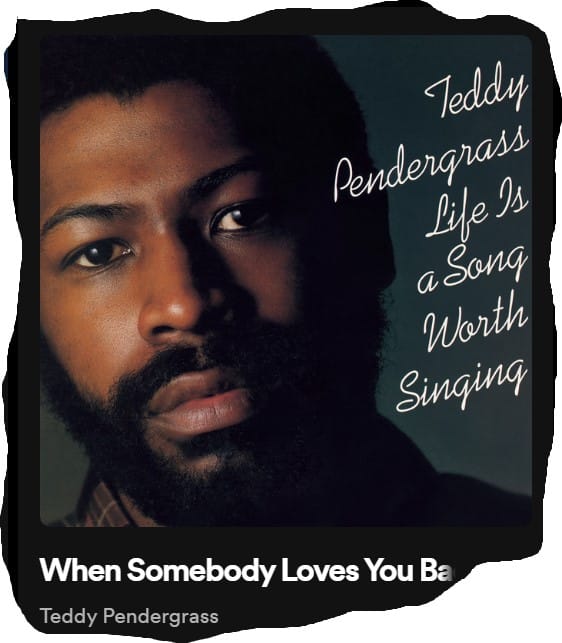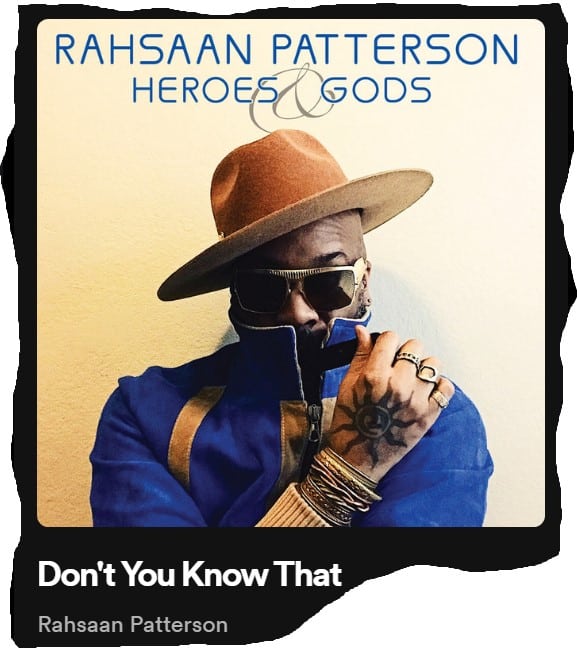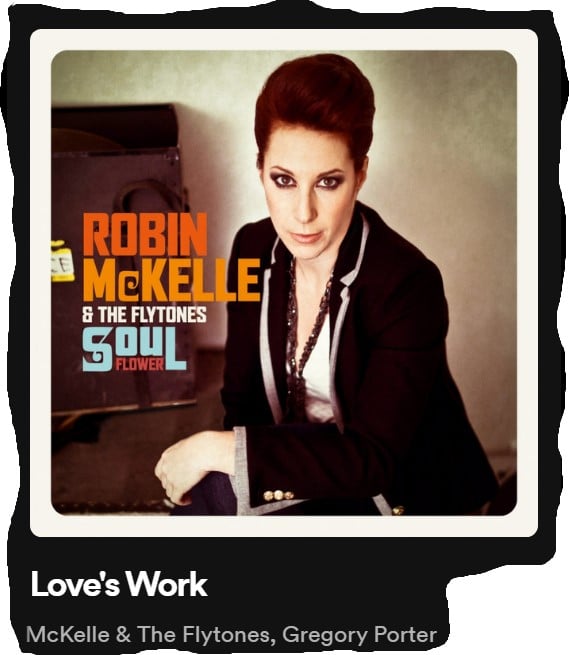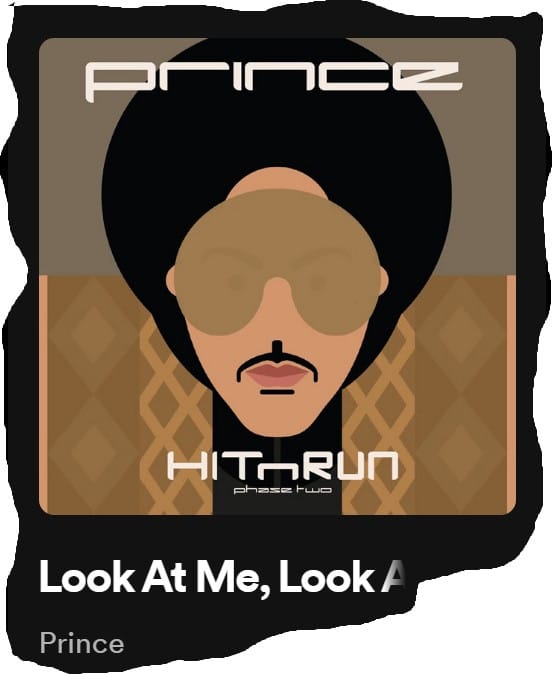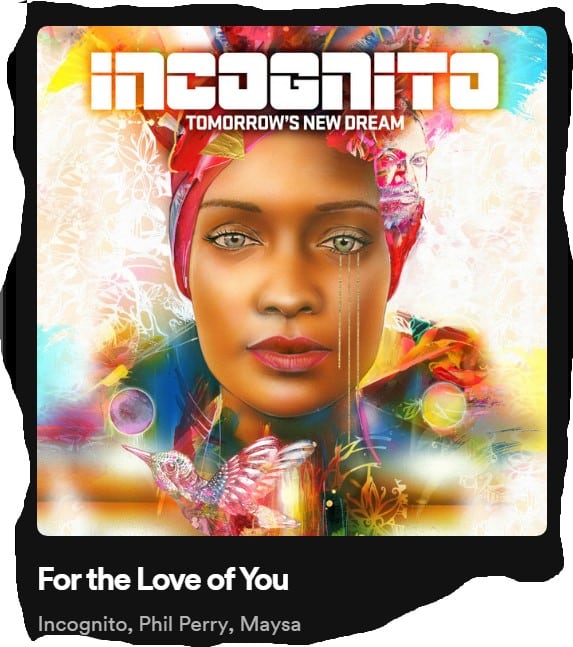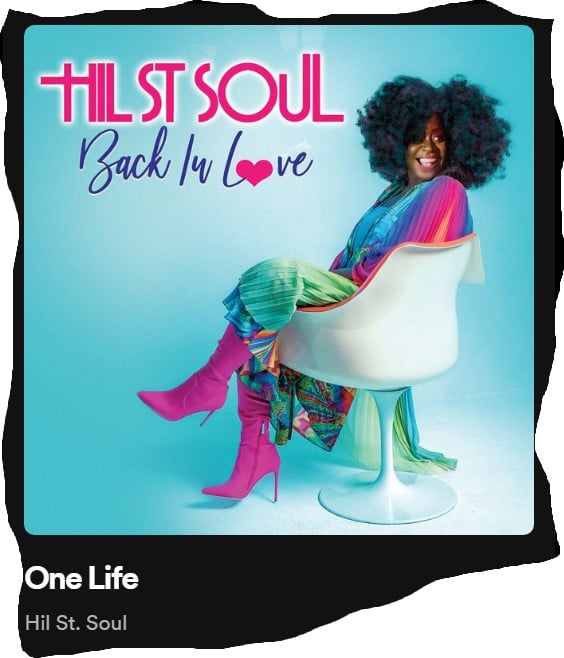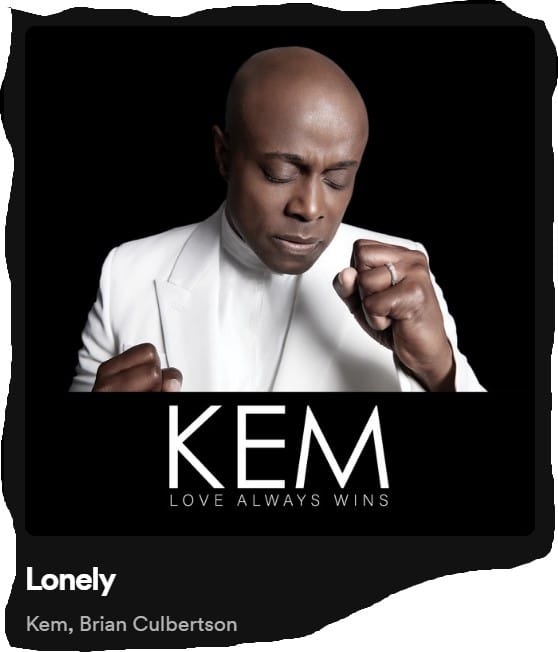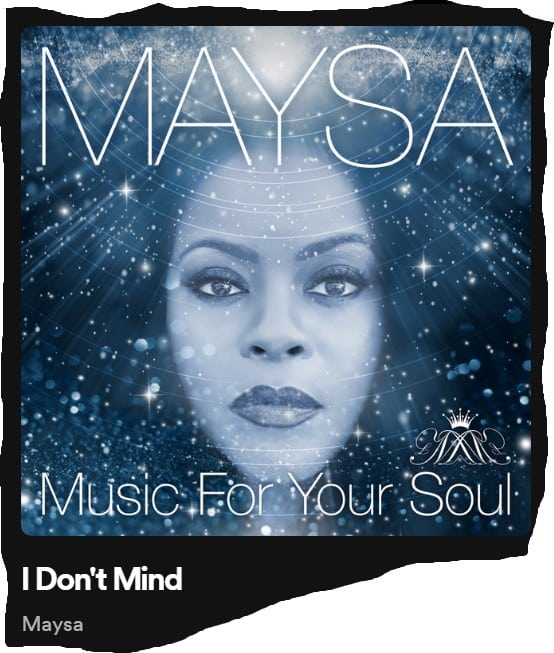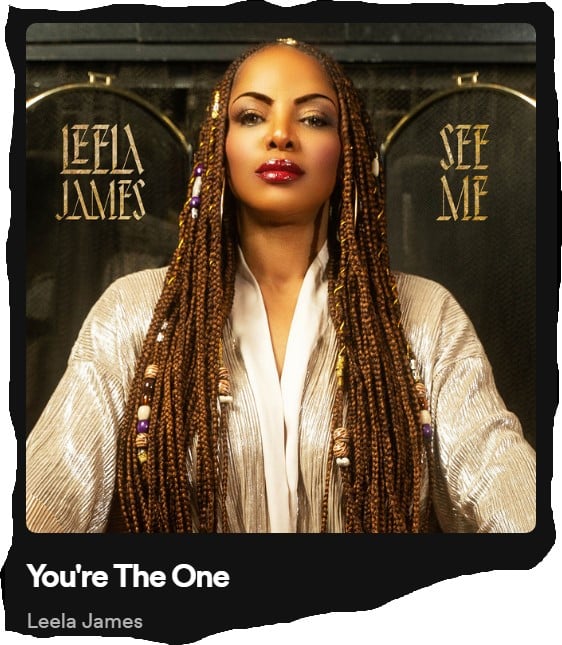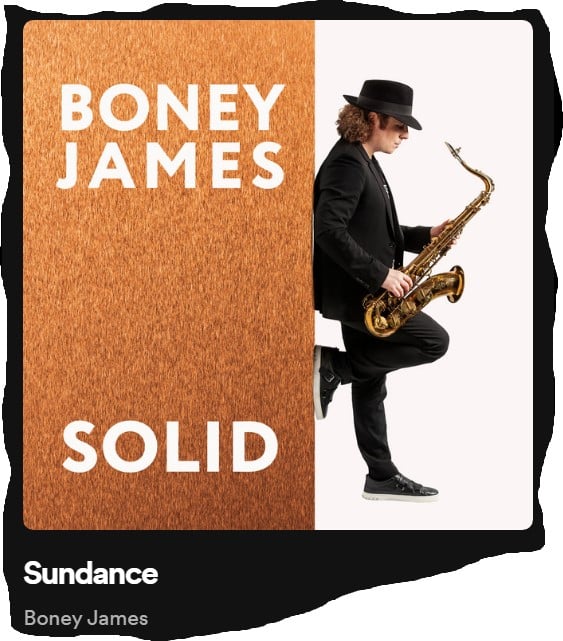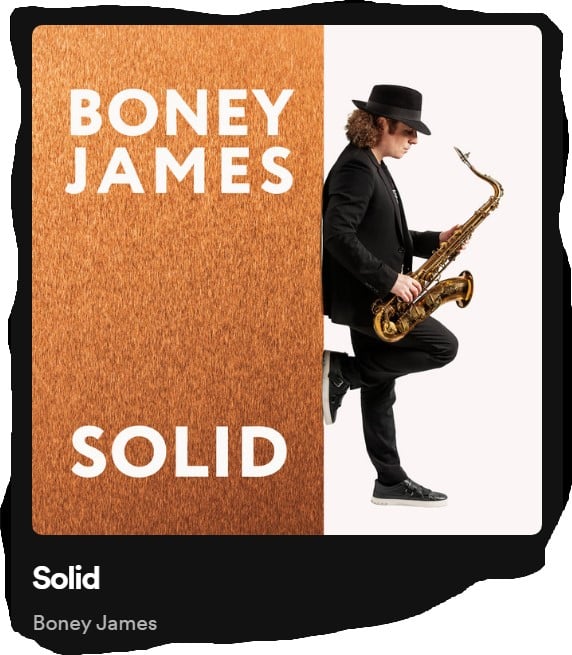 ---
---
Bob Dylan – Elvis Costello & the Attractions – Phil Collins – The Sisters of Mercy – Radiohead – My Bloody Valentine – R.E.M. – The Cure – The Velvet Underground – Slowdive – Led Zeppelin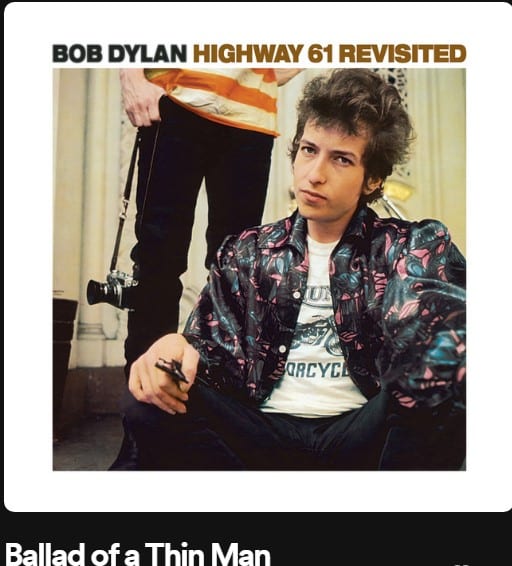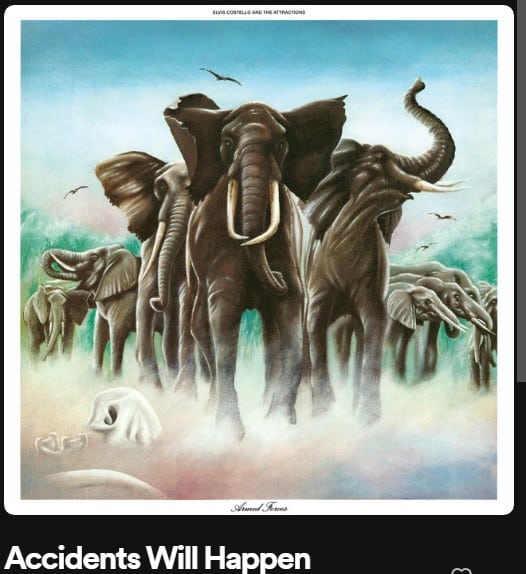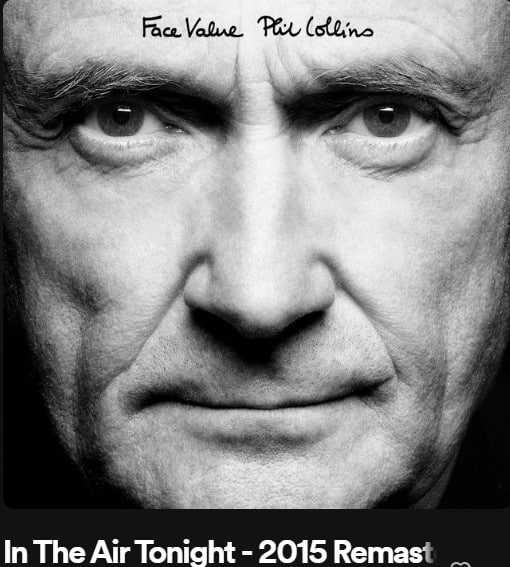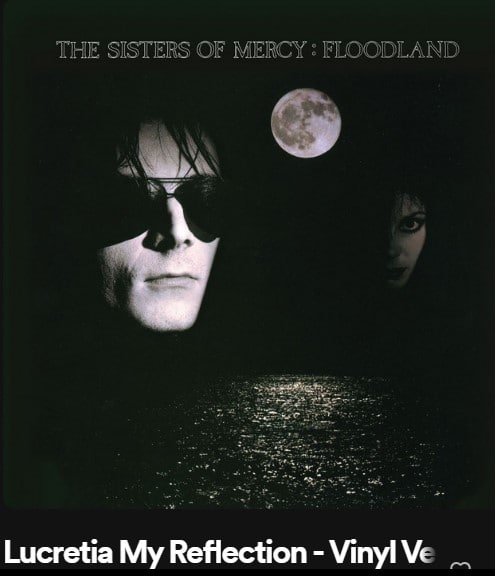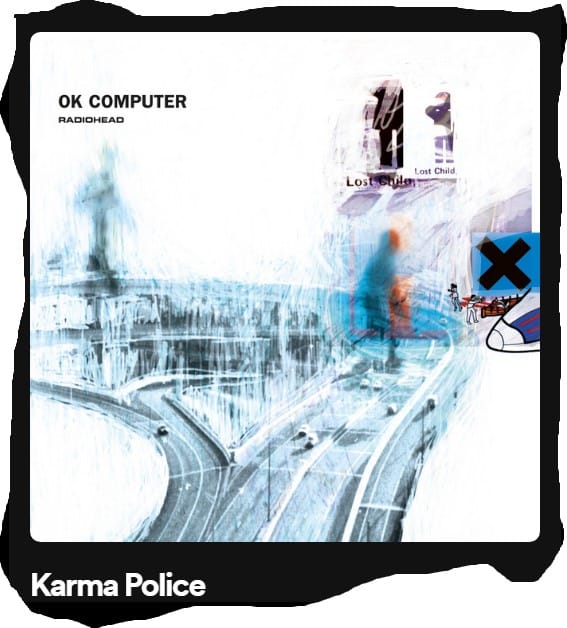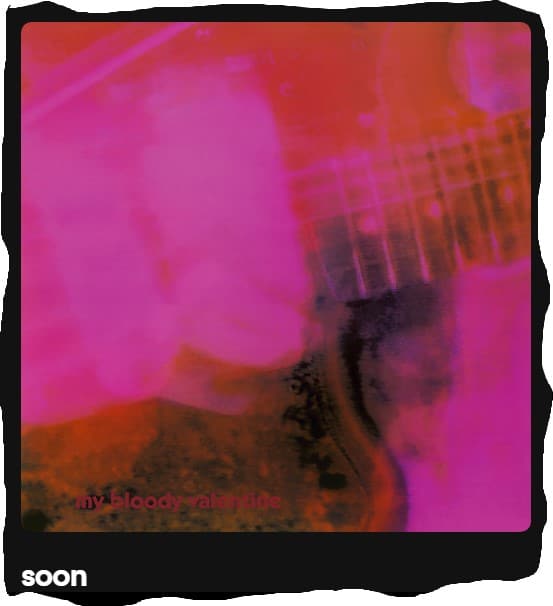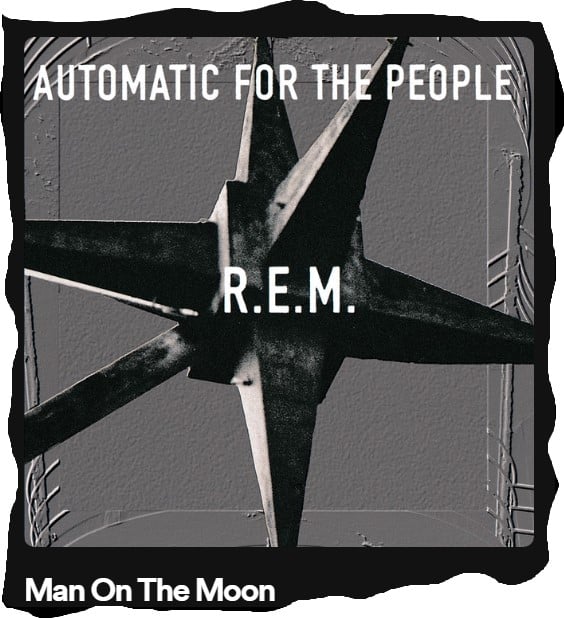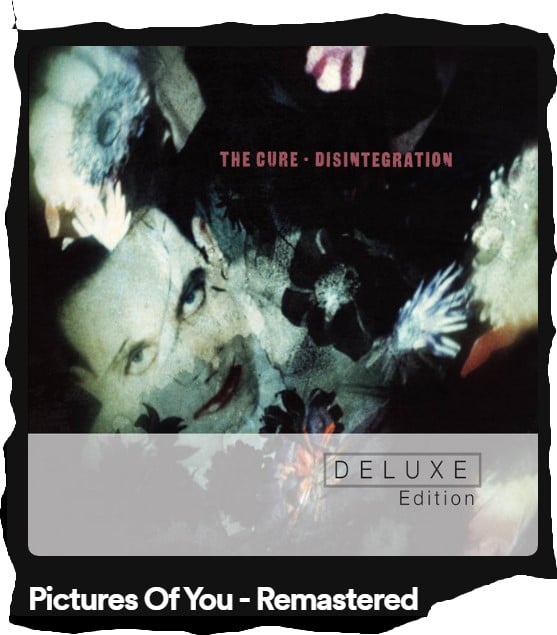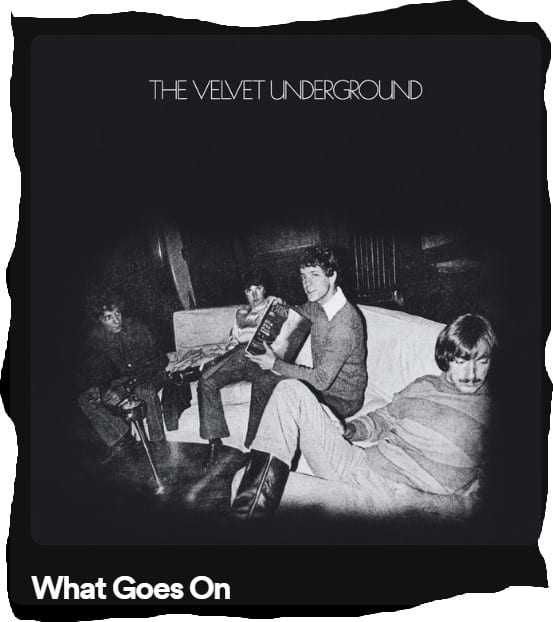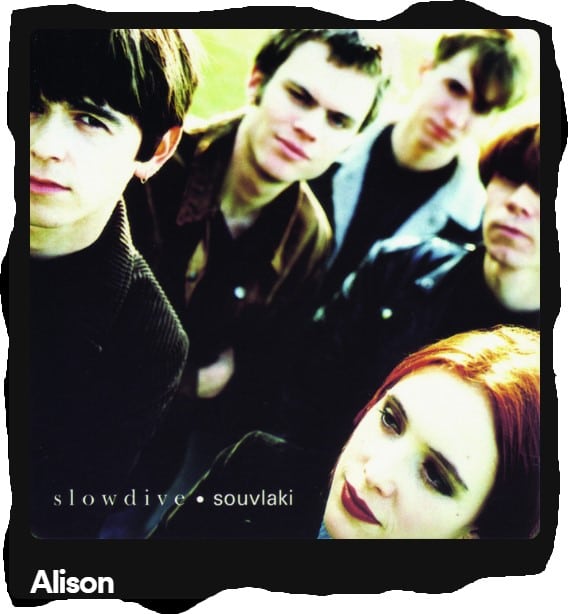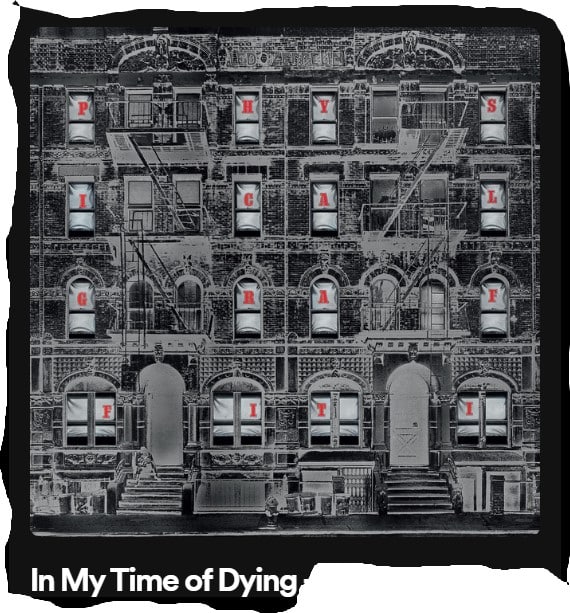 ---
---
Charley Crockett – Ashley McBryde – Nikki Lane – Tyler Childres – Amanda Shires – Hank Williams, Jr. – Lola Kirke – Breland – Jon Pardi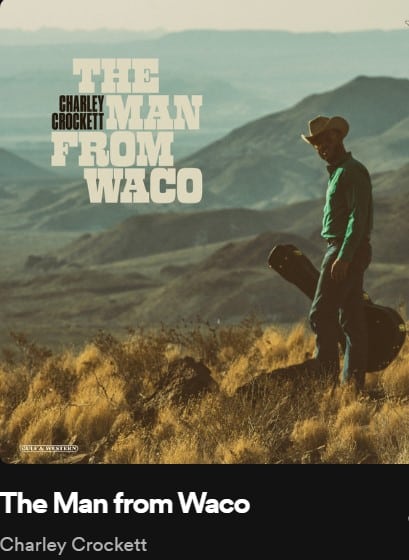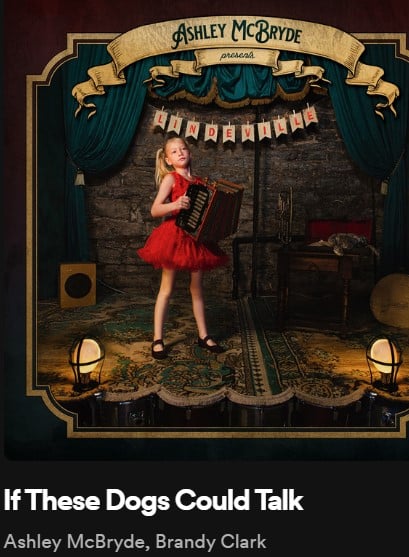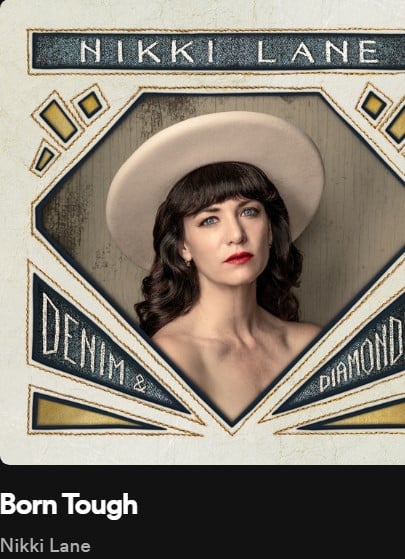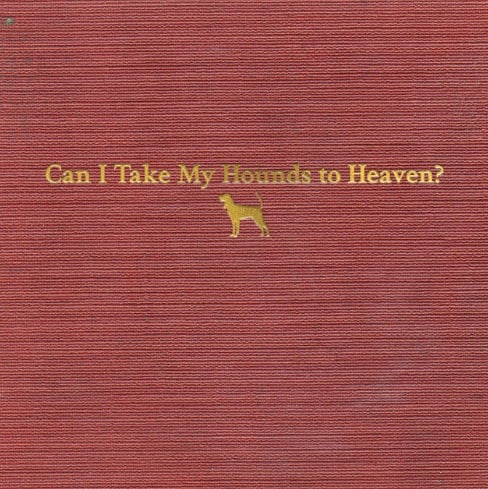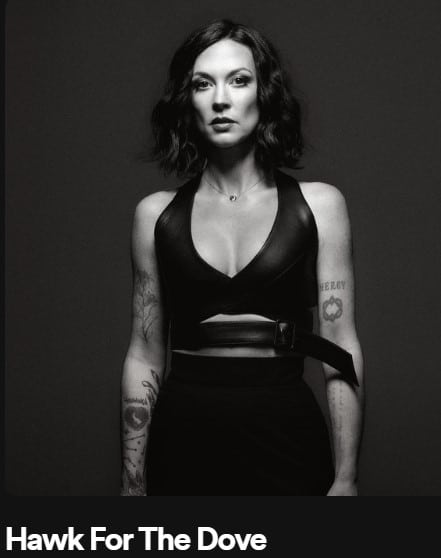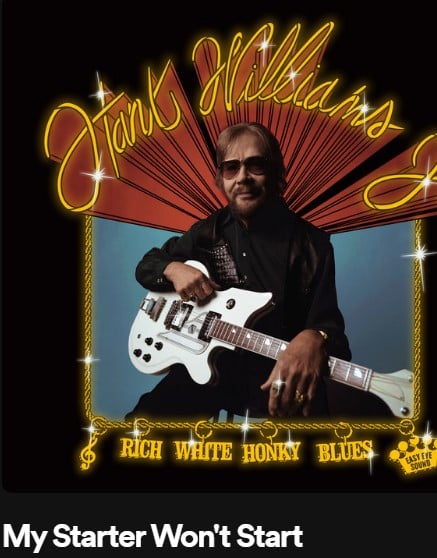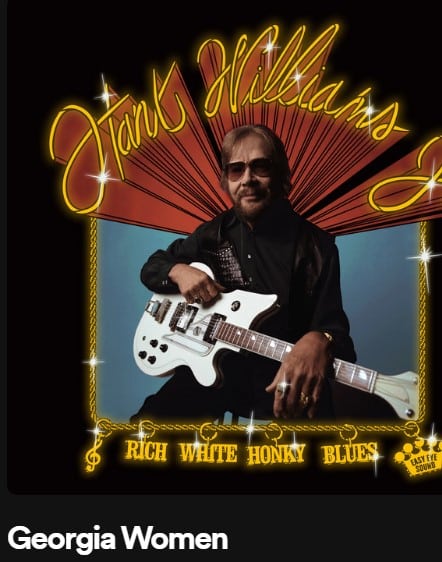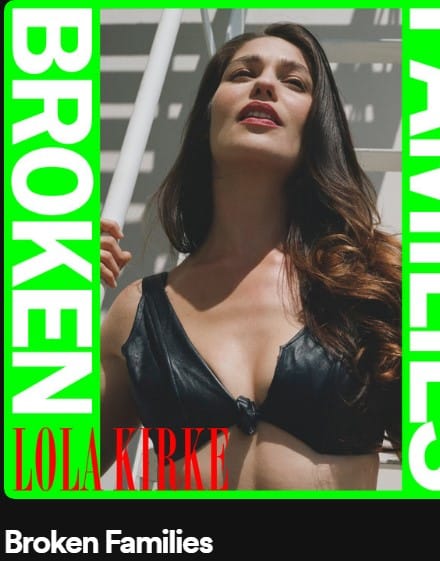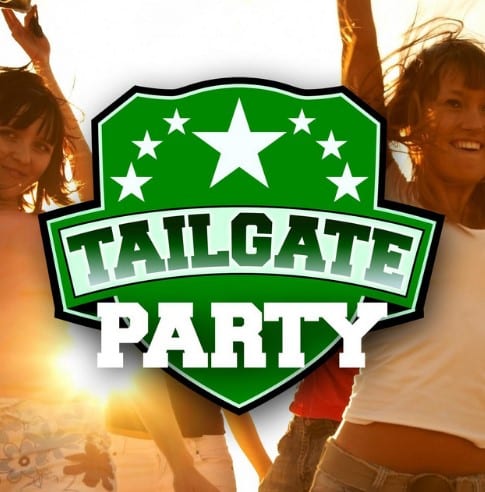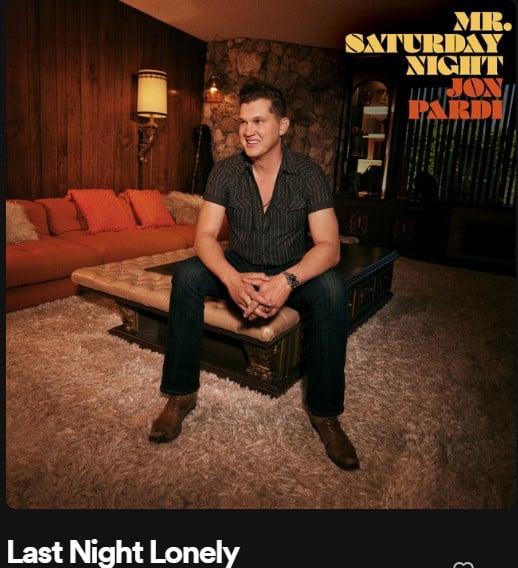 ---
---
Webster Lewis – Johnny Otis – Marvin Gaye – Charles Stepney – Gaby Moreno – Levon Helm & Mavis Staples – Sugaray Rayford – Leo Nocentelli – Pastor T.L. Barrett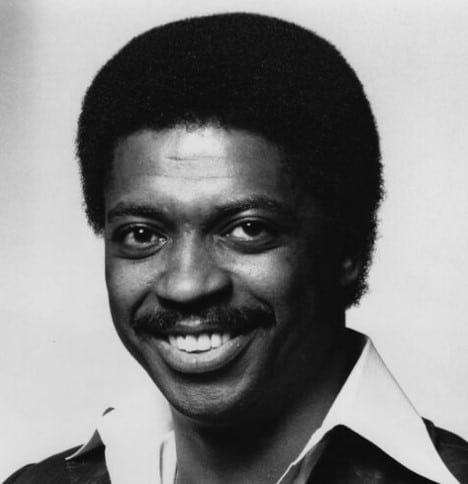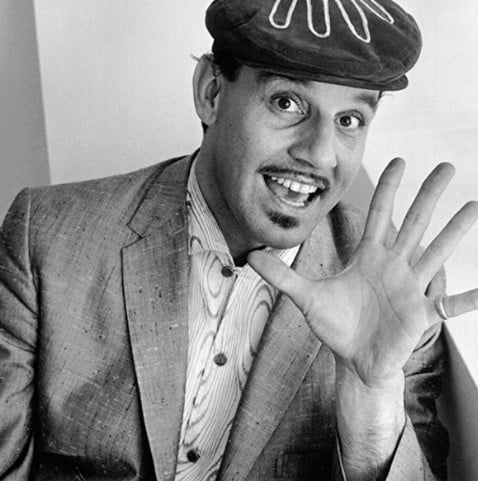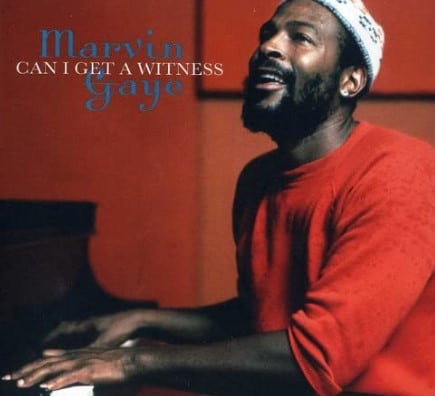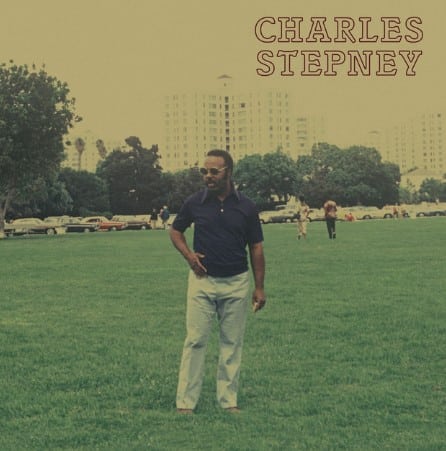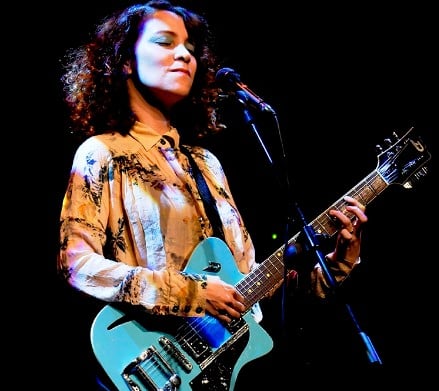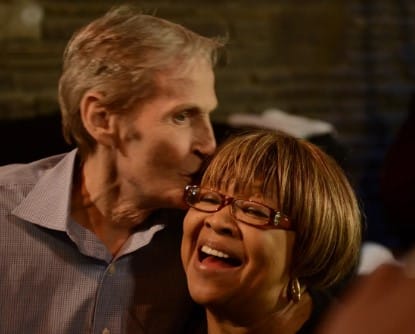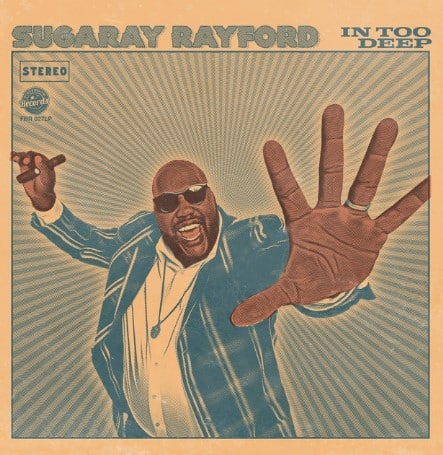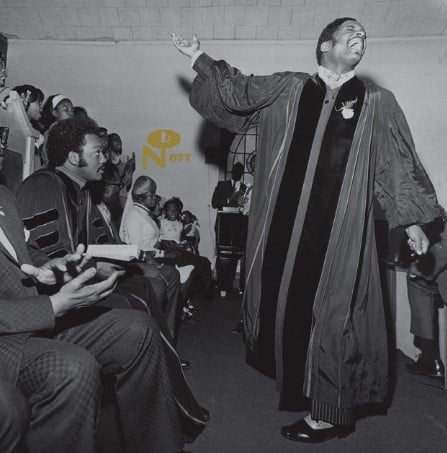 ---
---
Al Stewart – Jackson Browne – The Carpenters – Linda Ronstadt – Bee Gees – Rita Coolidge – Journey – The Doobie Brothers – Billy Joel – Christopher Cross – Carole King – Elton John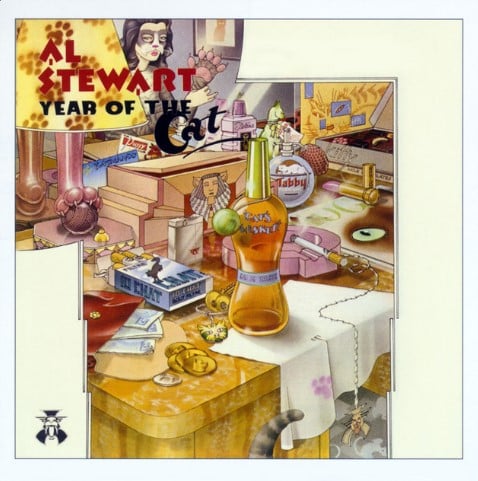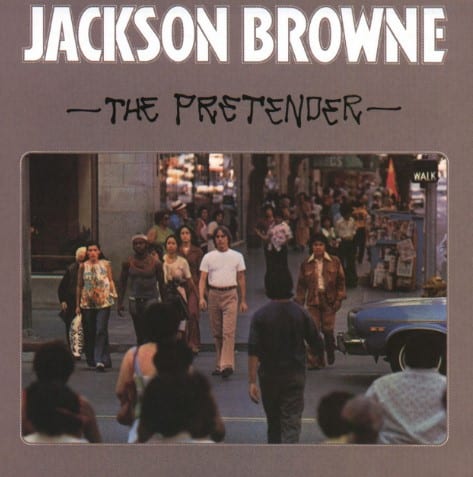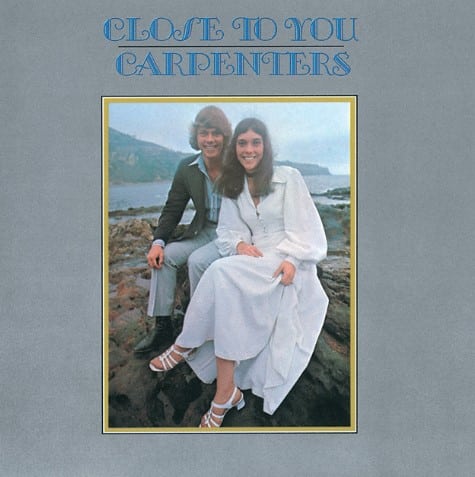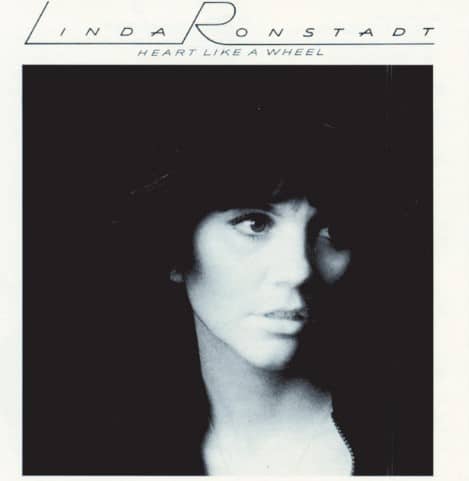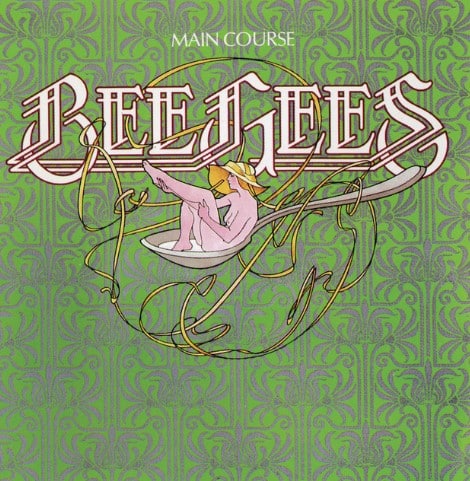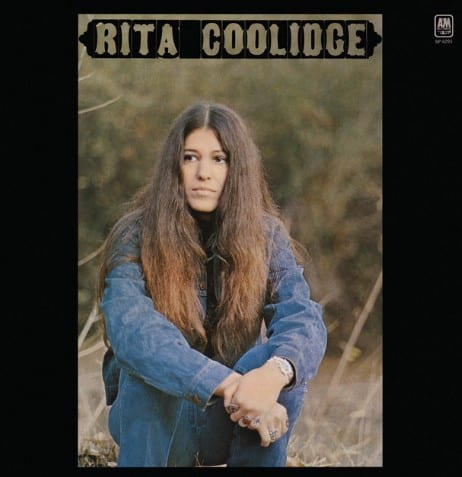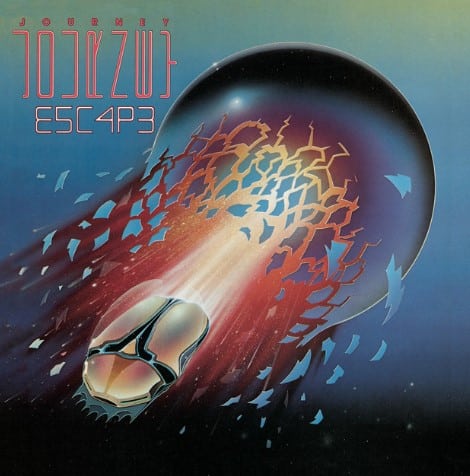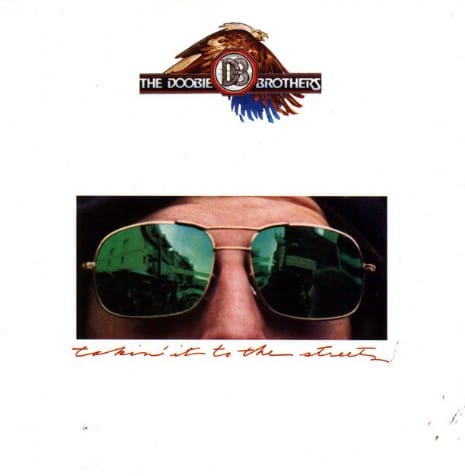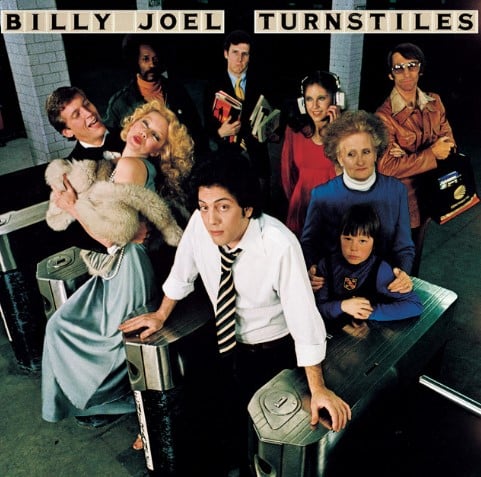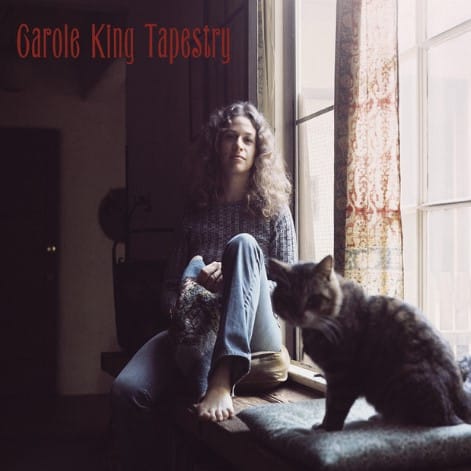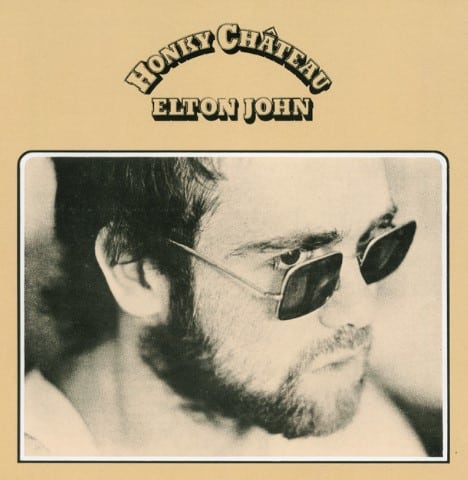 ---
---
China Moses «Resolution blues» – Randndy Crawford «Give me the night» – Chris Rea «Josephine» – Snowy White «Bird of paradise» – Sting & Eric Clapton «It's probably me» – Morcheeba «Enjoy the ride» y «Roma Wasn't built in a day» – Katie Melua «Nine million bycicles» – Janis Ian «At senenteen» – J.J. Cale «After midnight» – The Robert Cray Band «Don't be afrais of the dark» – The Neville Brothers «Yellow moon» – Tony Joe White «Homemade ice cream» – Joe Cocker «Tonight»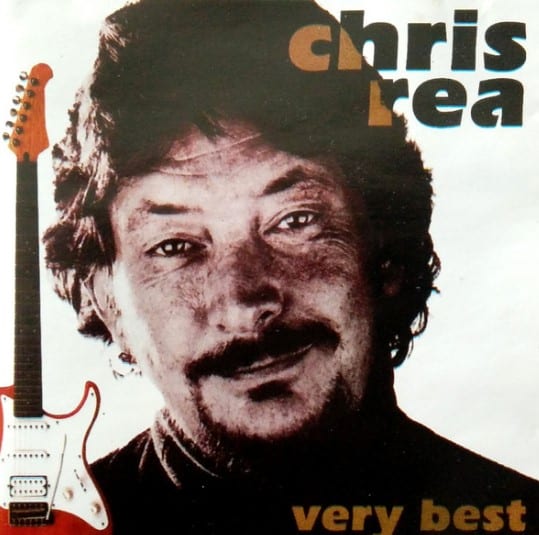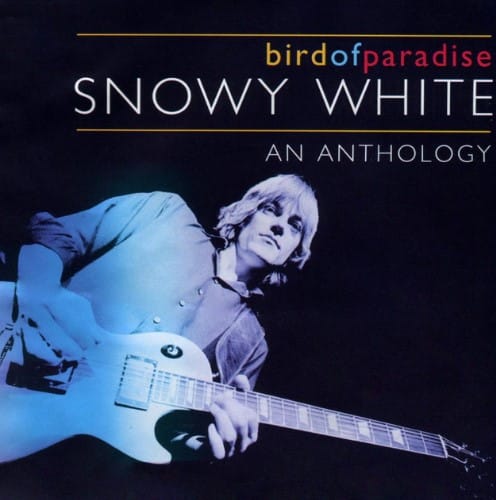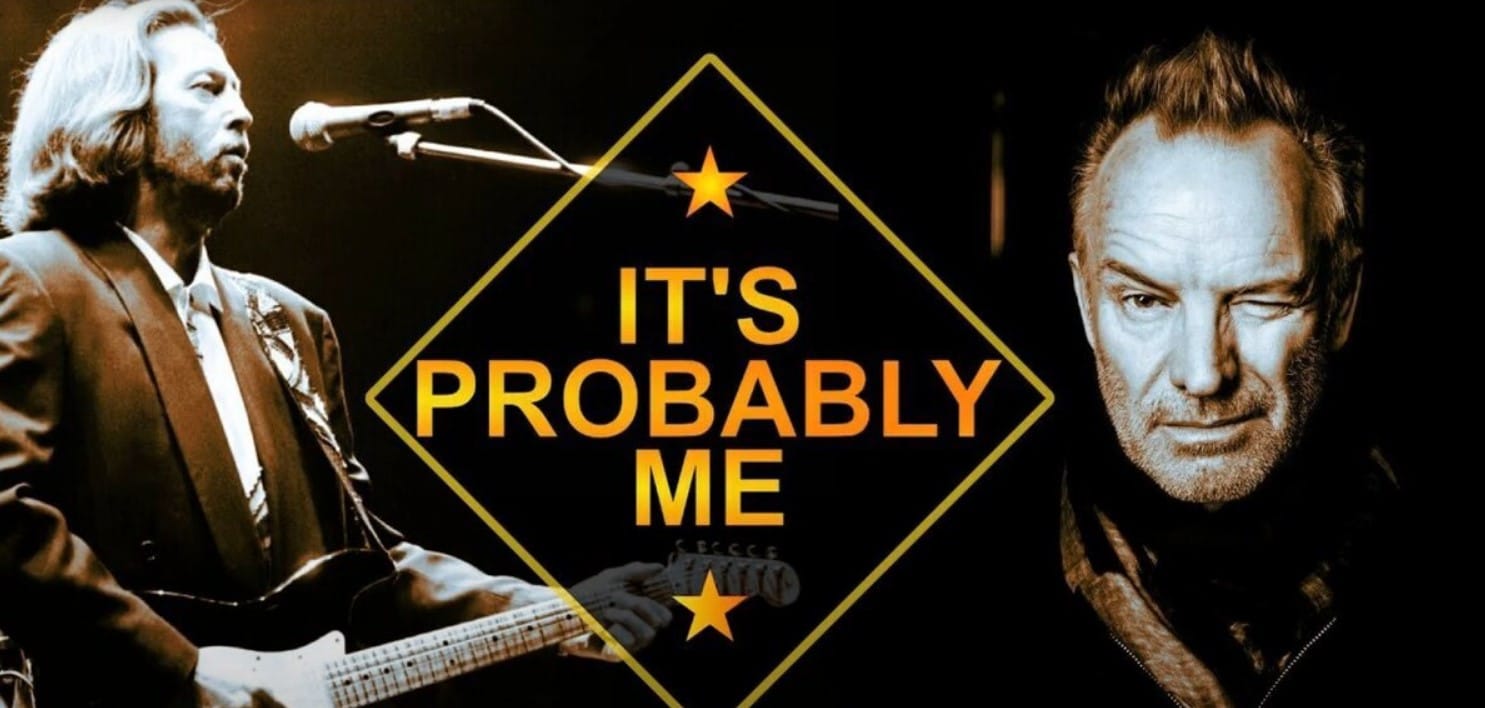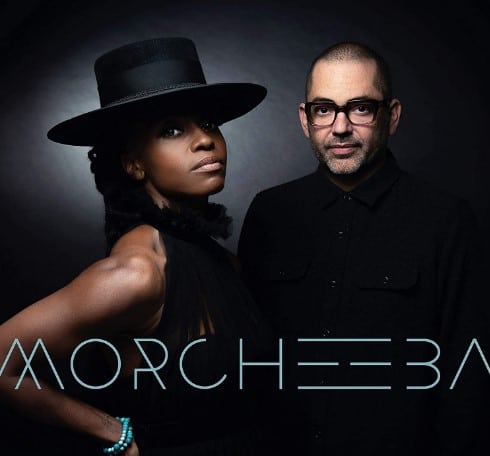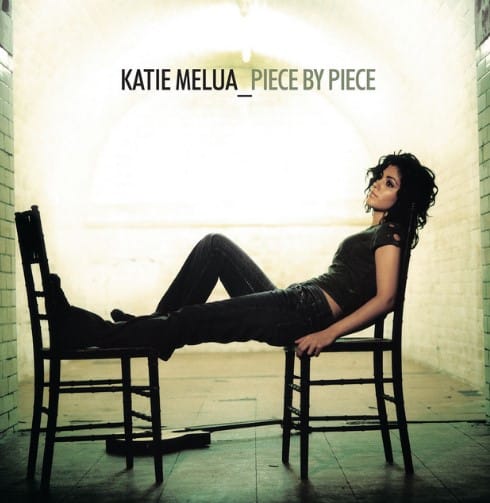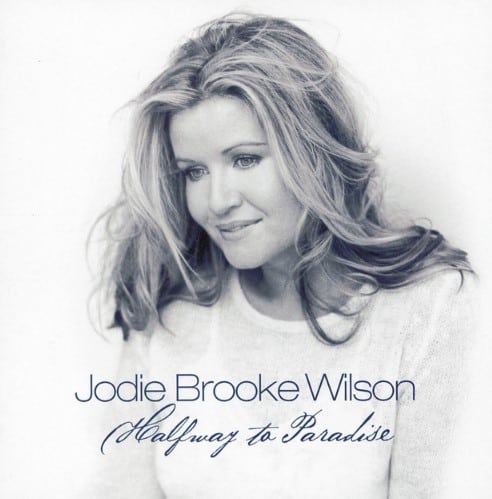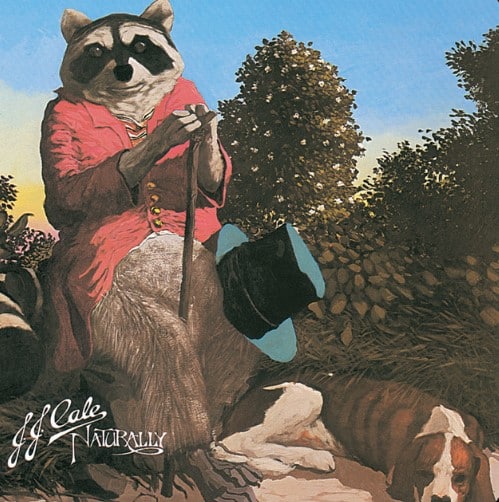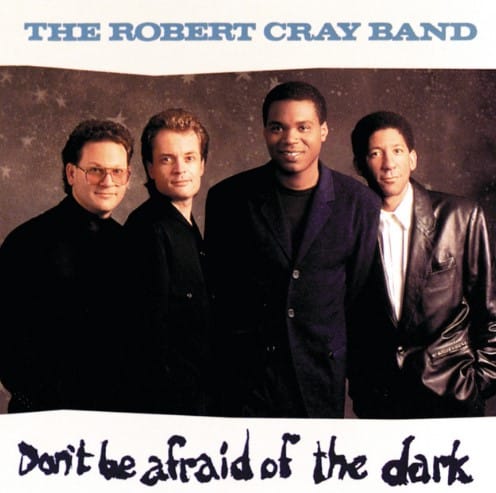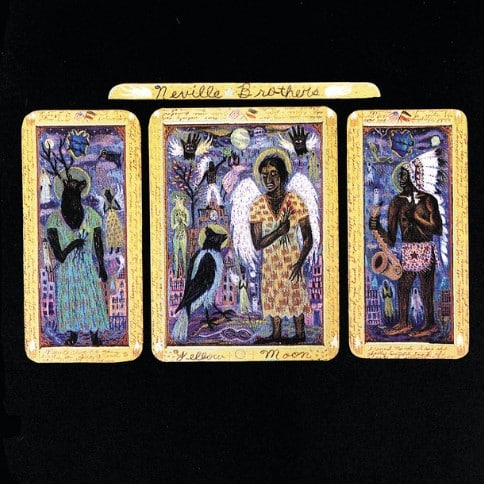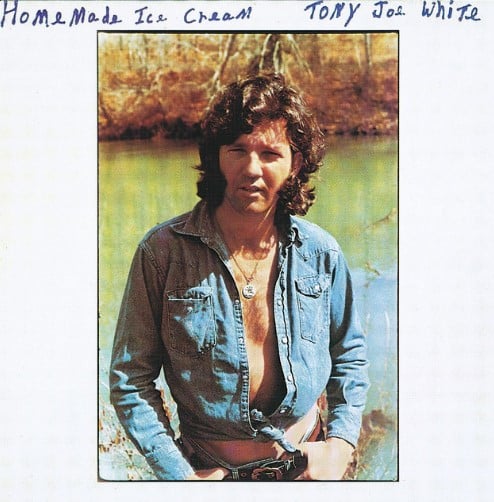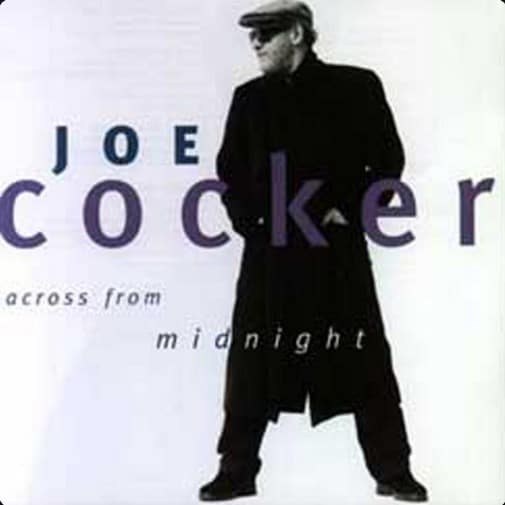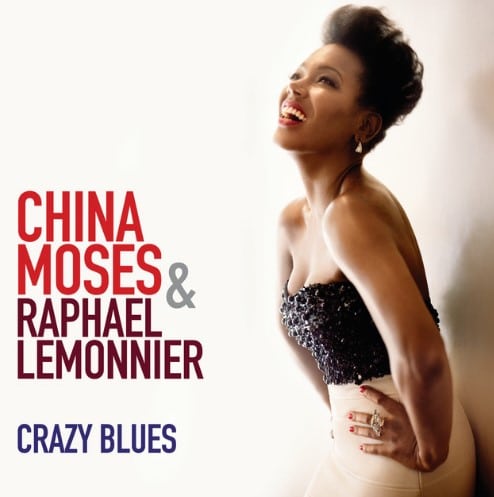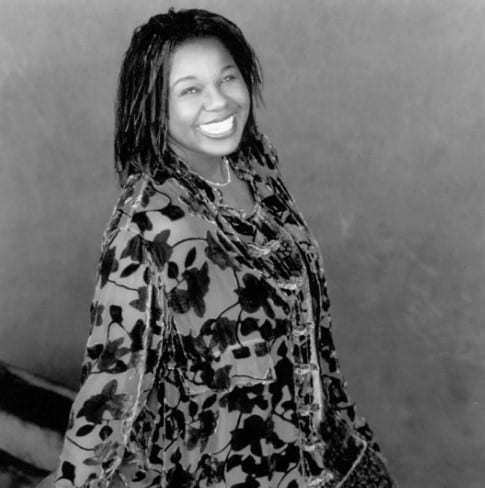 ---
---
Brian Auger – Billy Preston – Reuben Bell – Donna Summer – The Haggis Horns – The Avener – Kylie Auldist – Smoove & Turrell – Fort Knox Five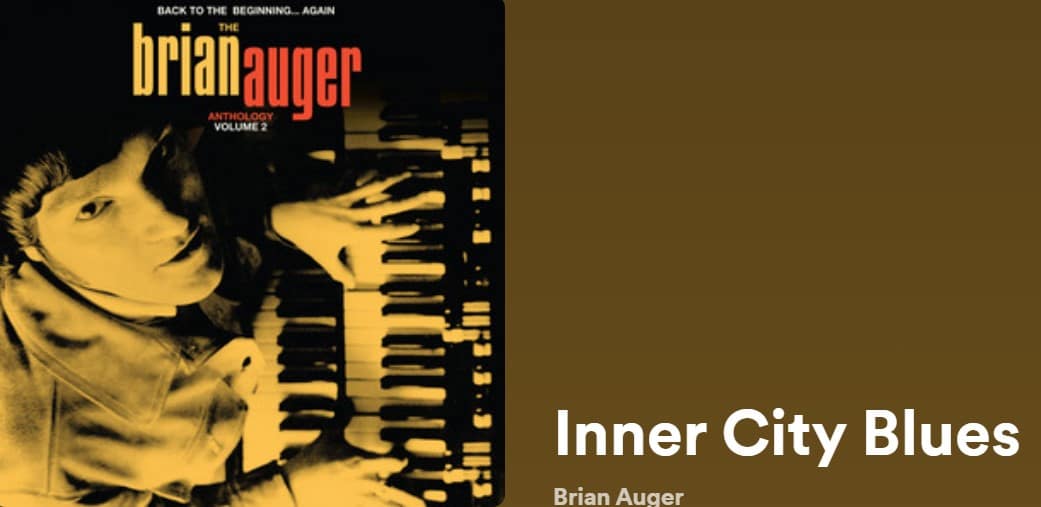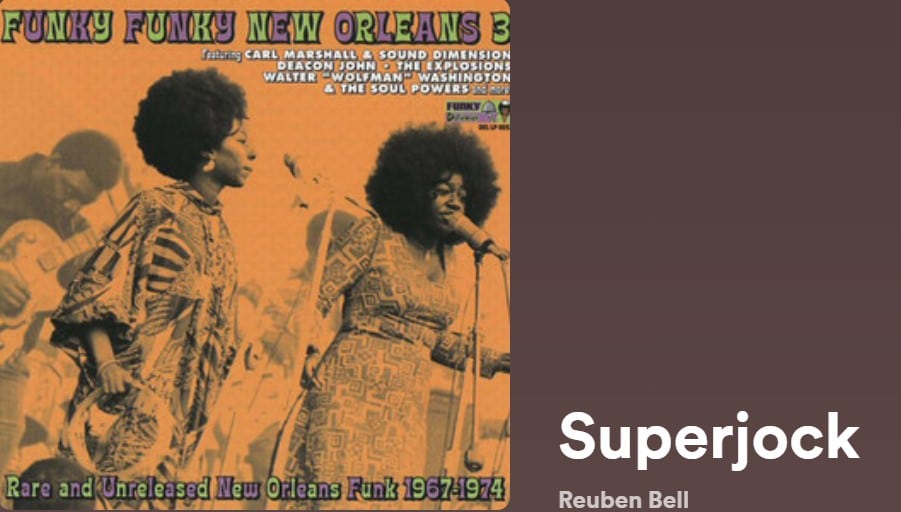 ---
---
Steppenwolf – The Doors – Cream – Johnny Winter – Beth Hart – Steve Miller Band – The Rolling Stones – Janis Joplin – The Band – Neil Young – Grateful Dead – Bob Dylan – Frank Zappa
Steppenwolf «Born to be wild»
•
The Doors «Maggie M'Gill»
•
Cream «I feel free»
•
Johnny Winter «Stranger»
•
Beth Hart «Am i the one»
•
Steve Miller Band «Fly like an eagle»
•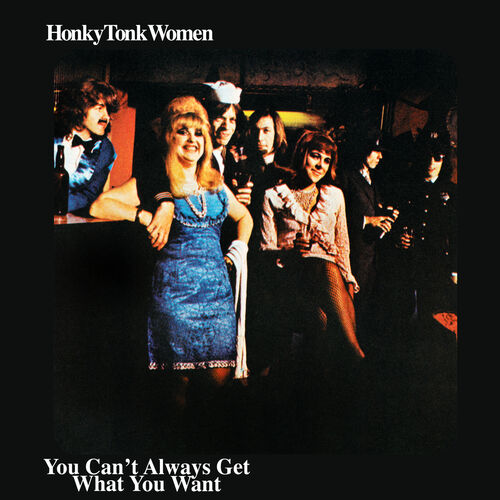 The Rolling Stones «Honky Tonk Women»
•
Janis Joplin «Get it while you can»
•
The Band «Up on cripple creek»
•
Neil Young «Revolution blues»
•
Grateful Dead «Brokedown palace»
•
Bob Dylan «Maggie's farm»
•
Frank Zappa «Willie the pimp»
---
---
Cassandra Jenkins – Eric Church – Joanna Connor – Willie Nelson – Dinosaur Jr. – Steve Earle – Jimbo Mathus & Andrew Bird – Charles Lloyd – Robin Thicke – King Gizzard & The Lizard Wizard – Passenger – Paul Stanley's Soul Station – Kilbey Kennedy
Cassandra Jenkins «Michelangelo»
—–
Eric Church «Hell of a view» y: «Stick that in your country song»
—–
Joanna Connor «Part time love»
—–
Willie Nelson «That's life»
—–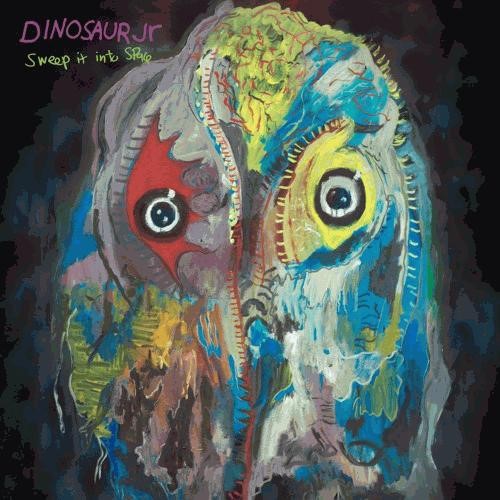 Dinosaur Jr. «Garden»
—–
Steve Earle «Ain't glad i'm leaving»
—–
Jimbo Mathus & Andrew Bird «Sweet oblivion»
—–
Charles Lloyd «Ramblin'»
—–
Robin Thicke «Look easy»
—–
King Gizzard & The Lizard Wizard «Ataraxia»
—–
Passenger «Remember to forget»
—–
Paul Stanley's Soul Station «Just my imagination (running away with me)»
—–
Kilbey Kennedy «Rendezvous»
---
---
Rogers Waters «Smell The Roses» – Stephen Stills & Judy Collins «Everybody knows» – The Waterboys «Nashville, Tennessee» – Beck «Dreams» – Charlotte Gainsbourg «Deadly Valentine» – Van Morrison «Goin' to Chicago» – Aretha Franklin «A brand new me» – Gregg Allman «Going going gone» y «My only true friend» – Dan Fogelberg «Nether lands» y «Once upon a time»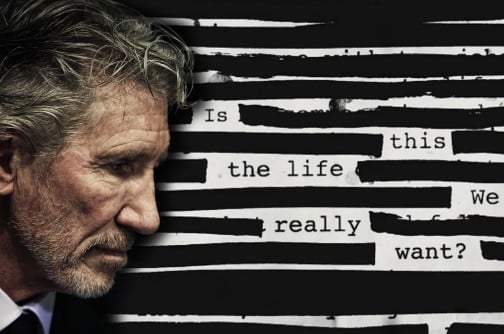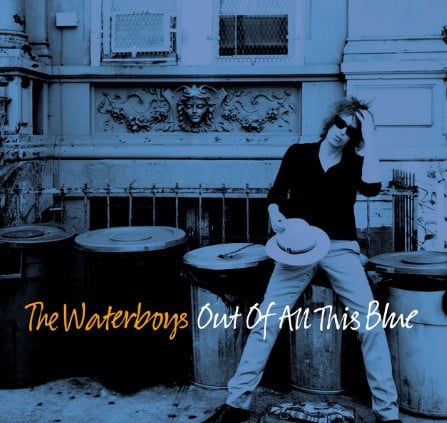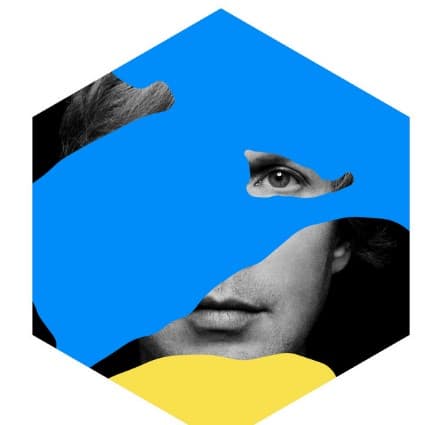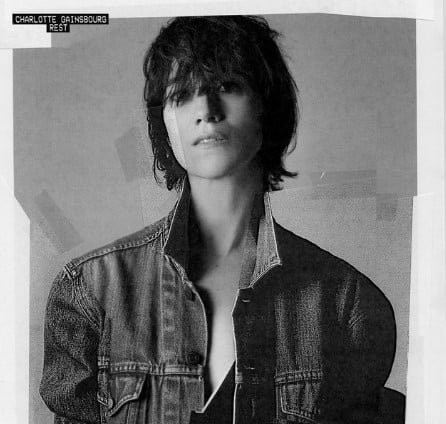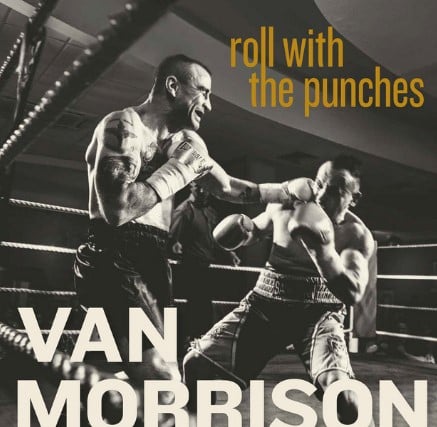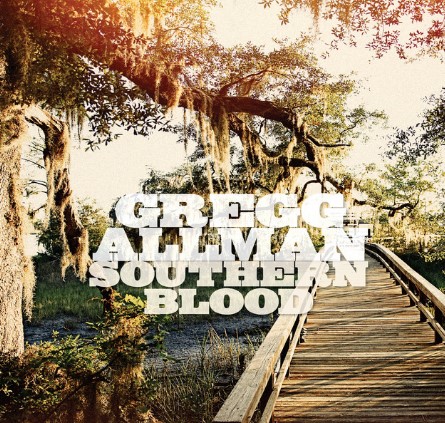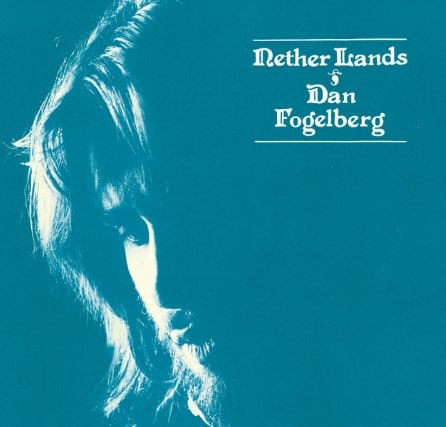 ---
---
Macy Gray «You are the sunshine of my life» – Gregory Porter «Everything you touch is gold» – George Benson «You are the love of my life» – Hubert Laws «Land of passion» – Marcus Miller «Power» – Bob Baldwin «I wanna be where you are» – Nicola Conte «Kind of sunshine» – Steve Cole «Where the night begins» – Eric Benet «Georgy porgy» – Joe Sample & Lalah Wathaway «Street life» y «Fever»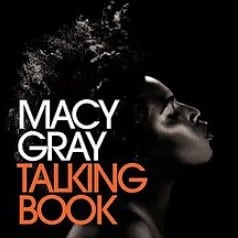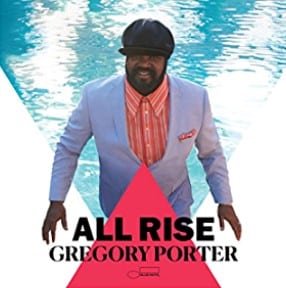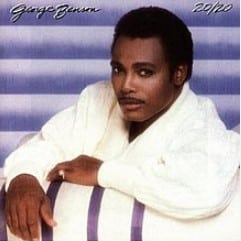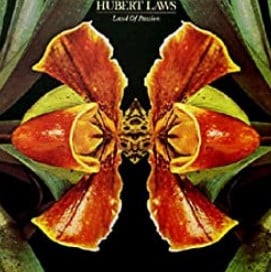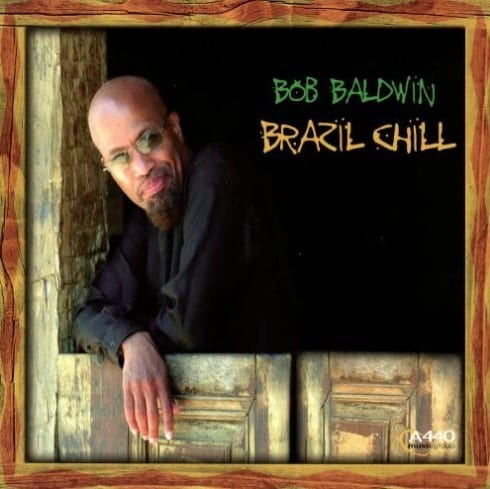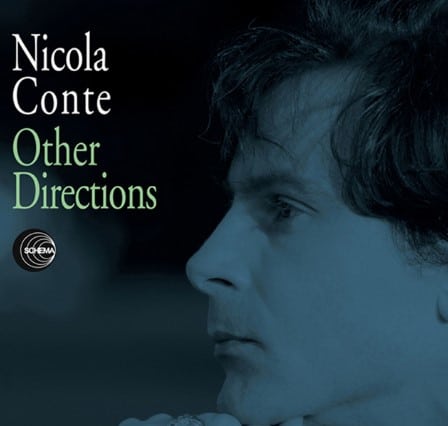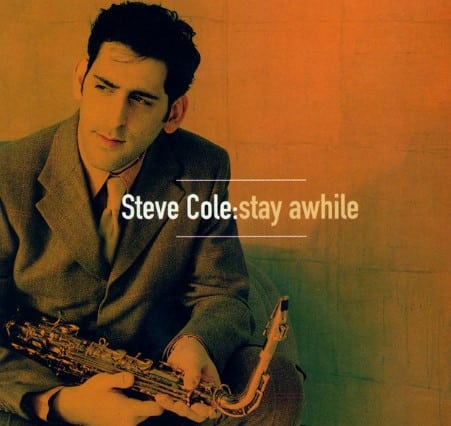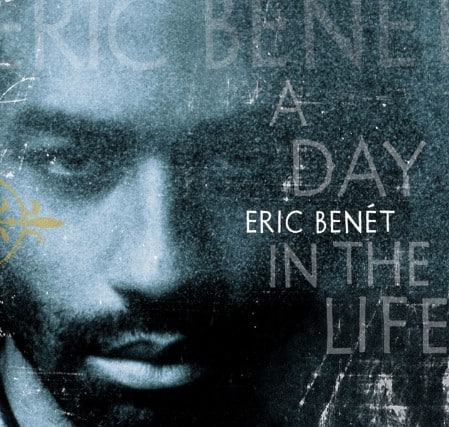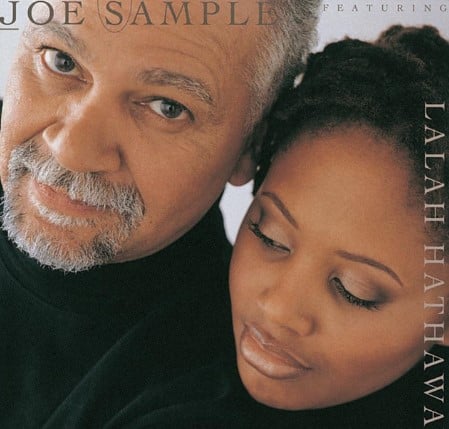 ---
---
Sade "Nothing can come between us" – Simply Red "You've got it" – Patti Austin "Why you wanna be like that" y "In and out of love" – Miles Davis "The doo-bop song" – D'Angelo "When we get by" – Groove Collective "Lift off" – Four80East "Table for two" – Fourplay "101 Eastbound" – Cindy Bradley "Bliss" – Rick Braun "Middle of the night" – Jeff Lorber Fusion "Rain dance-wanna fly" y "Black ice"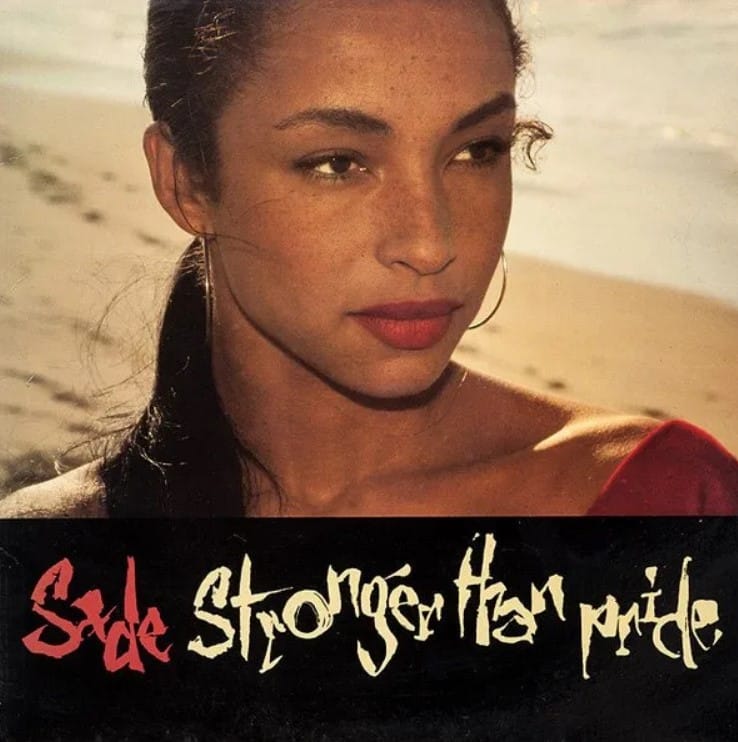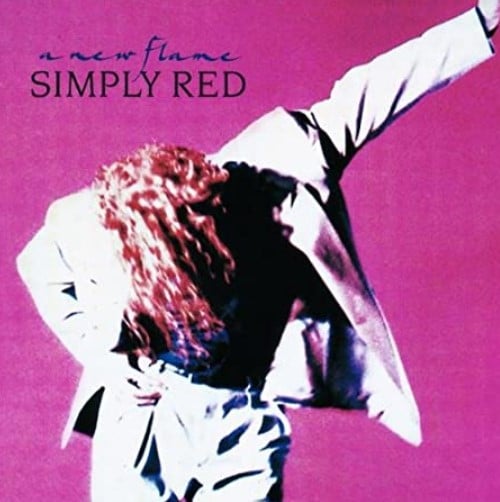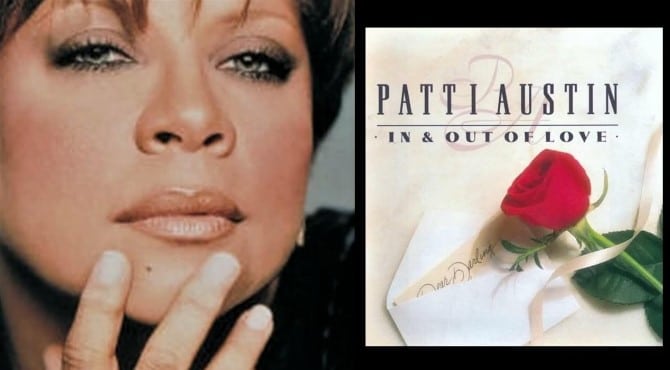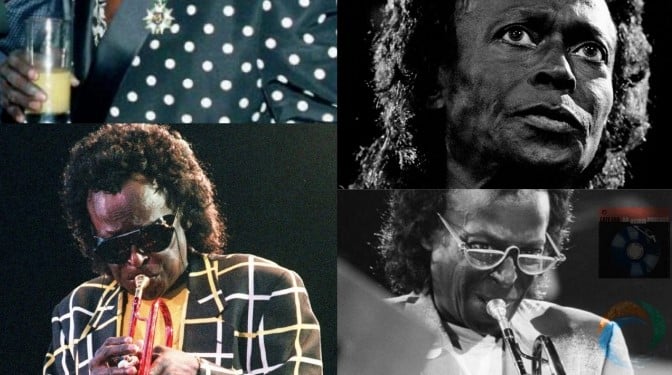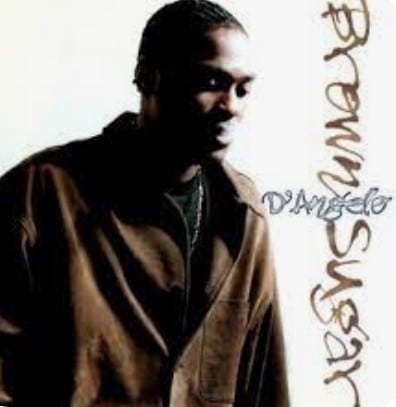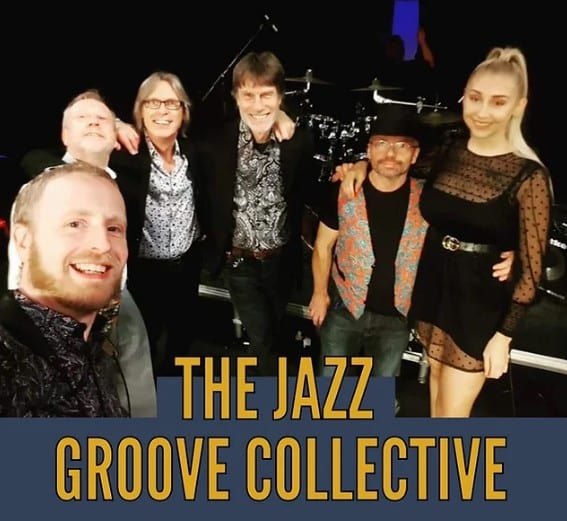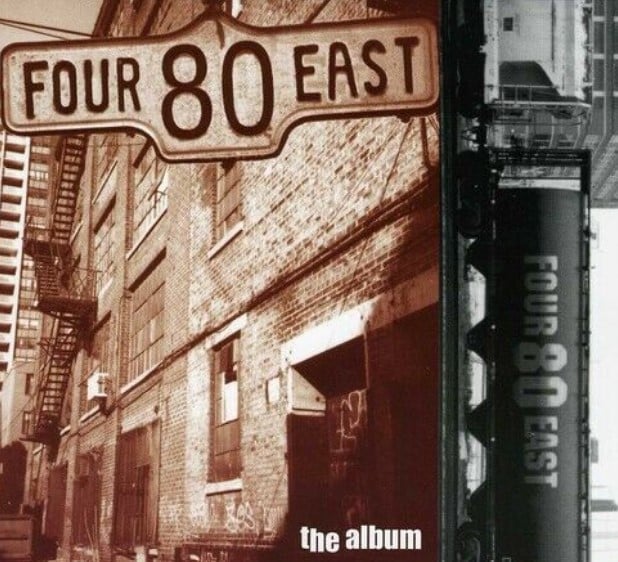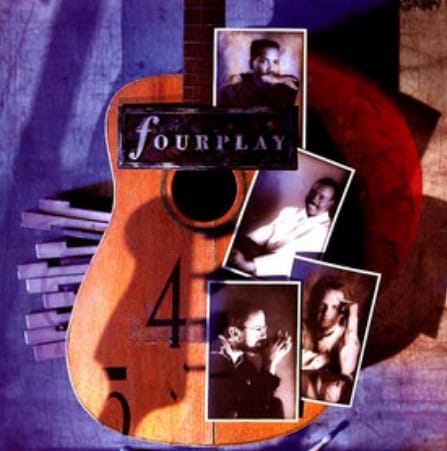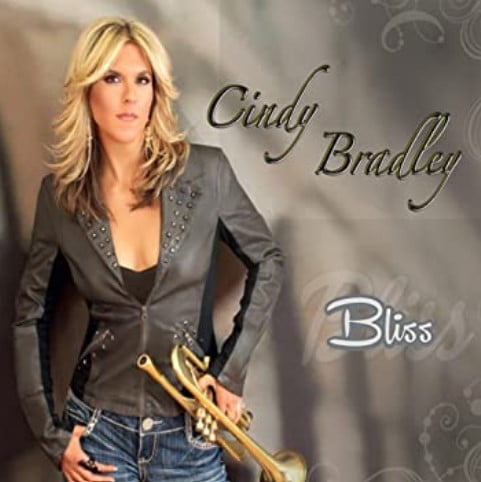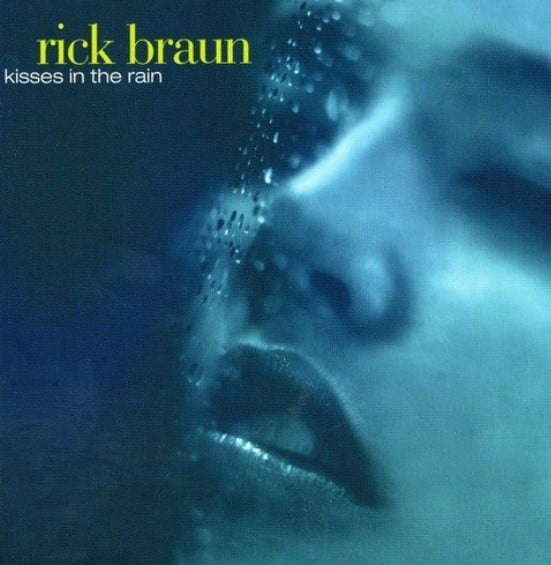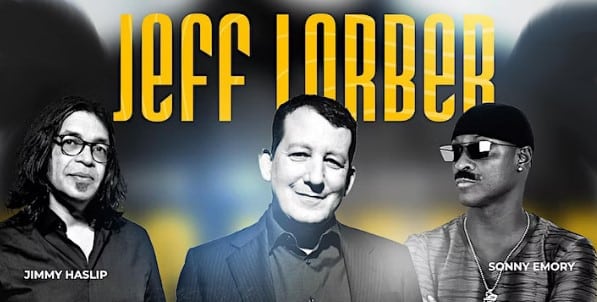 ---
---
Kaiser Chief "Good days bad days» y "Addicted to drugs» – Coldplay "The scientist" y "Warning sign» – Keane "Your eyes open» y "Bend & break» – Travis "Closer" – Black Box Recorder "The facts of life» – Jens Lekman "F-word» – Dolour "You can't make new old friends» – Gorillaz "Clint Eastwood» – Pink Floyd "Comfortably numb»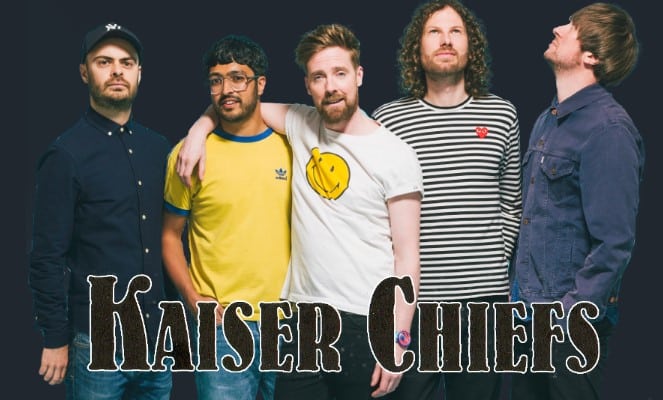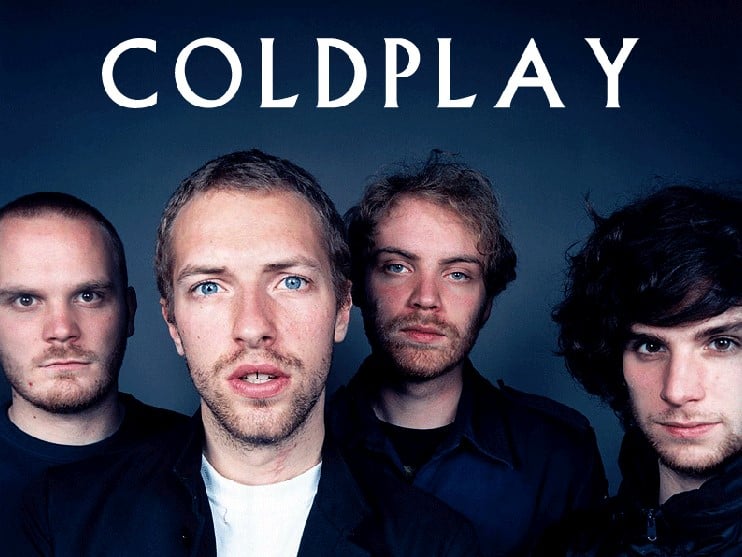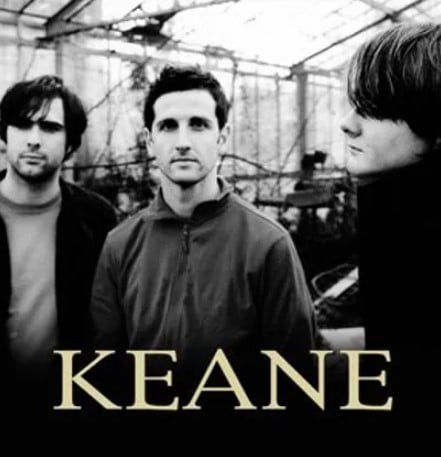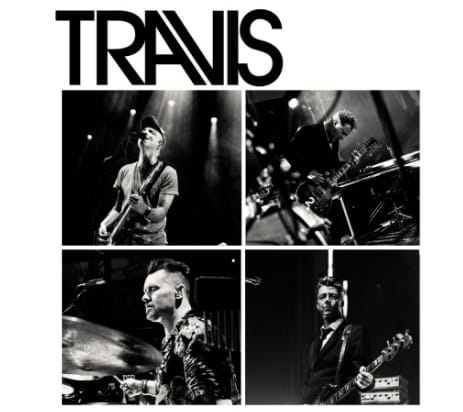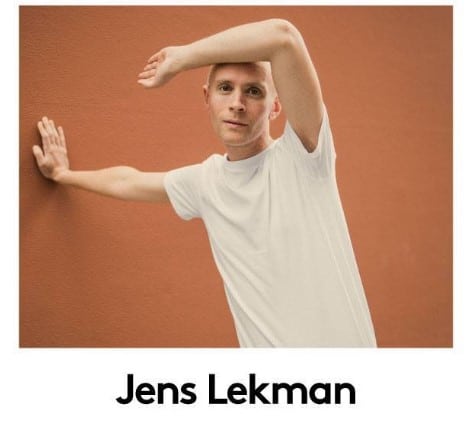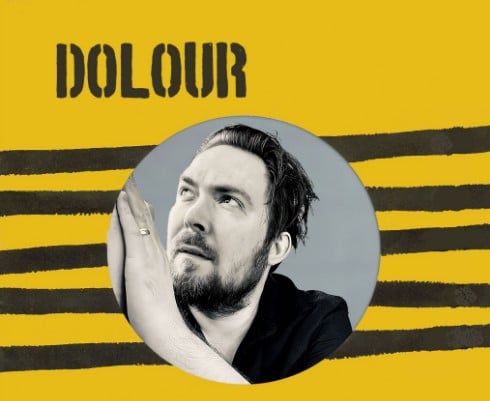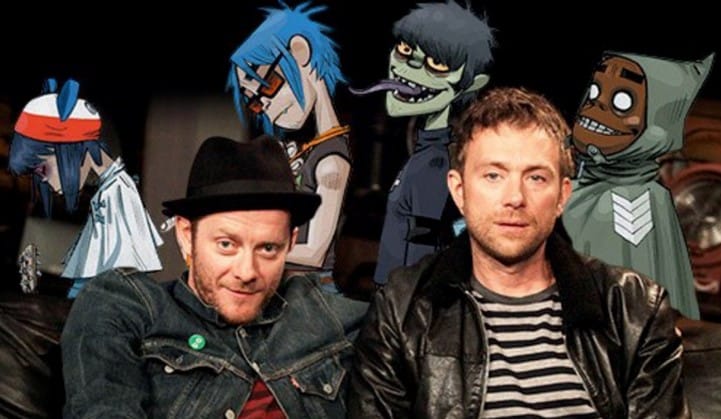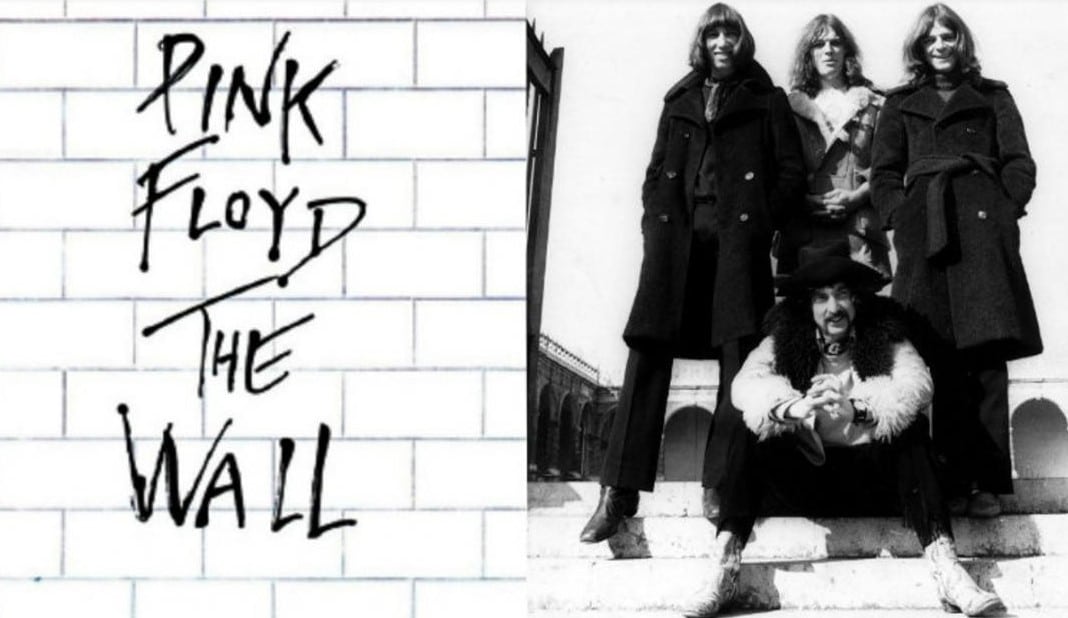 ---
---
Jeff Beck "I put a spell on you" y "People get ready" – Doyle Bramhall II "Mama can't help you" – Dave Bradshaw Jr. "Flipside" – Melvin Taylor "I'll play the blues for you" – Eric Bibb "With my maker i am one" – Tony Joe White "Tunica motel" y "You're gonna look good in blues" – Robben Ford & The Blue Line "Start up" y "I just want to make love to you" – Ramsey Lewis "To know her is to love her" Y "Sun goddess"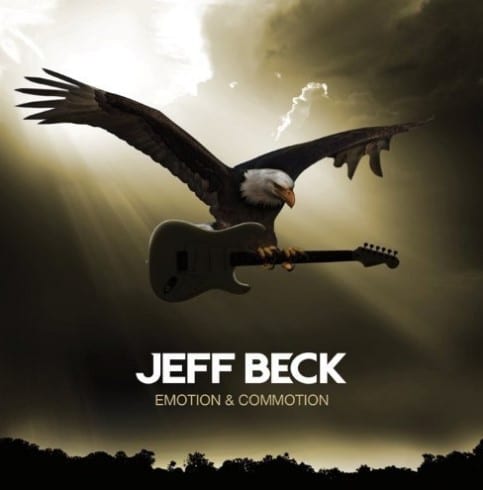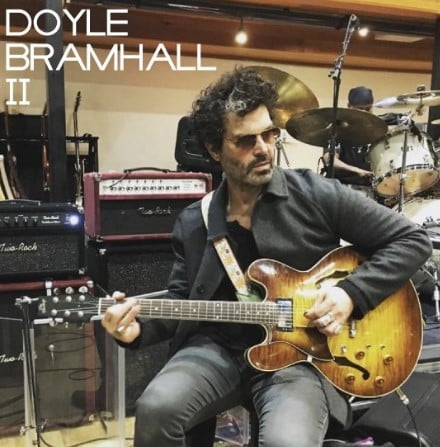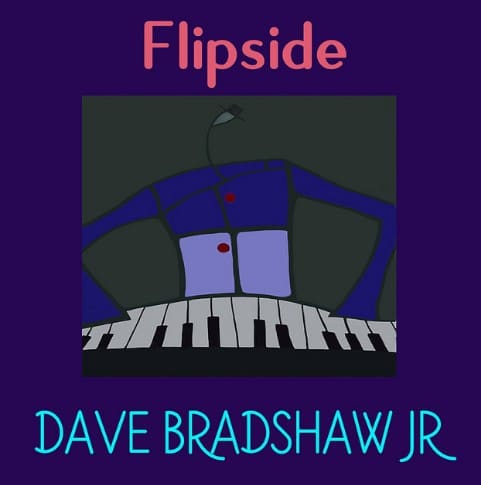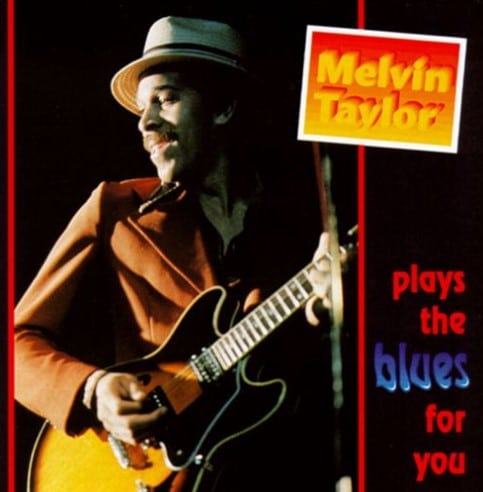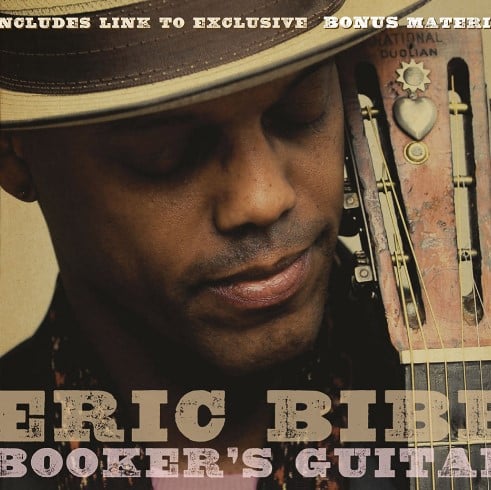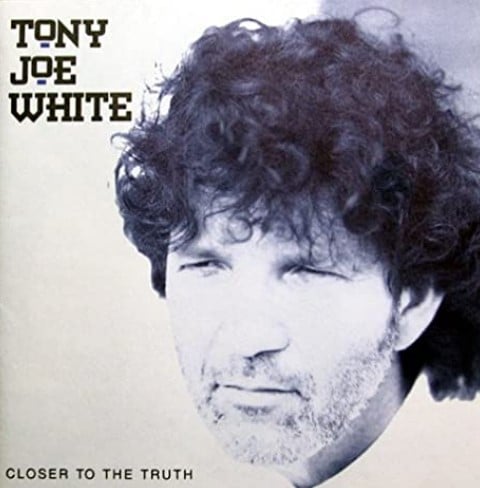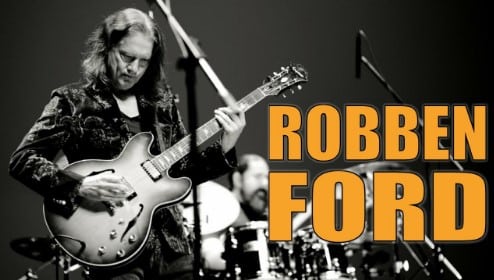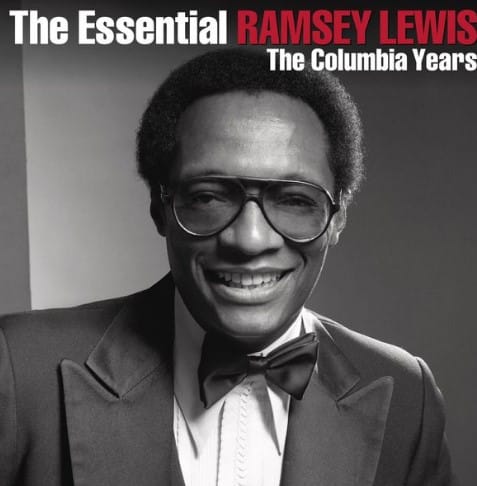 ---
---
Paul McCartney & Wings "My love" – Supertramp "Lord is it mine" – John Lennon "Jealous guy" – Bread "Guitar man" – Gordon Lightfoot "The watchman's gone" – Chicago "Hard to say i'm sorry-get away" – Steely Dan "Pretzel logic" – The Flying Burrito Brothers "Just can't be" – Carly Simon "You're so vain" – Ace "How long" – Roxy Music "Avalon" – Talk Talk "Living in another world"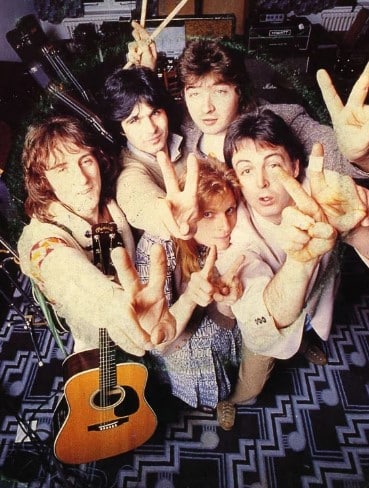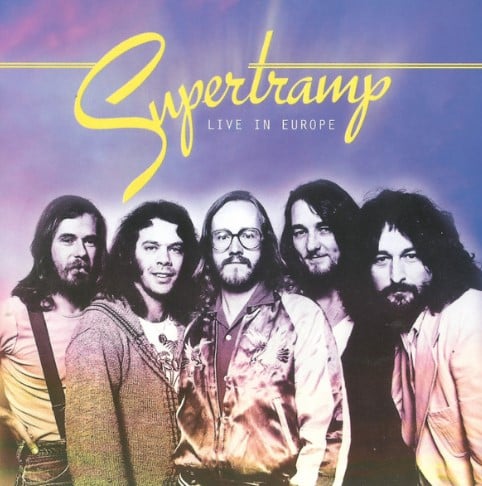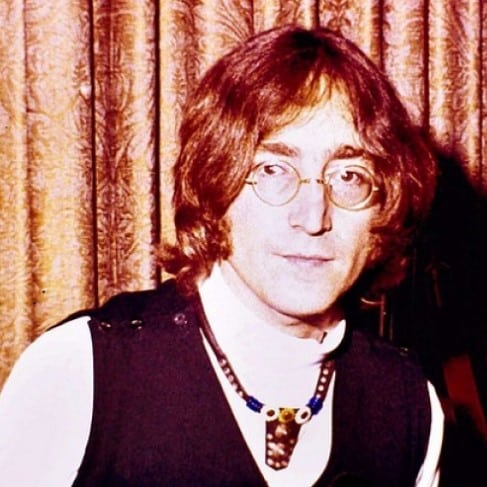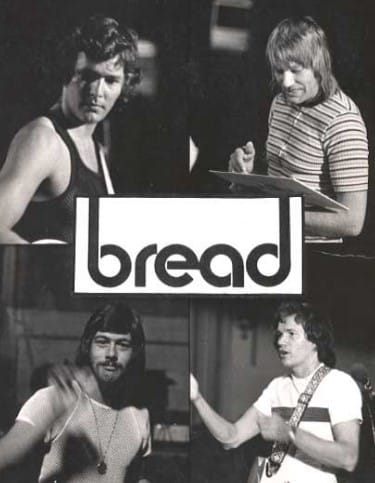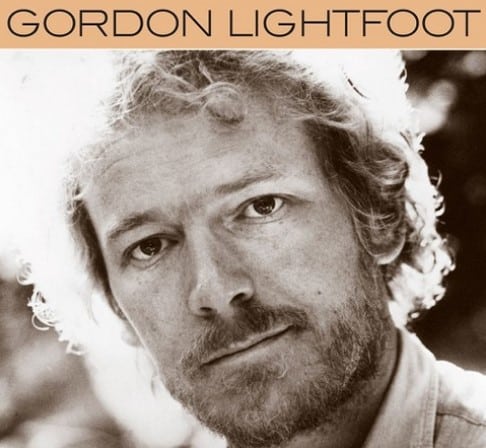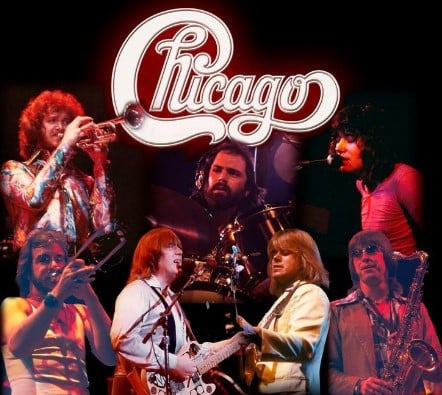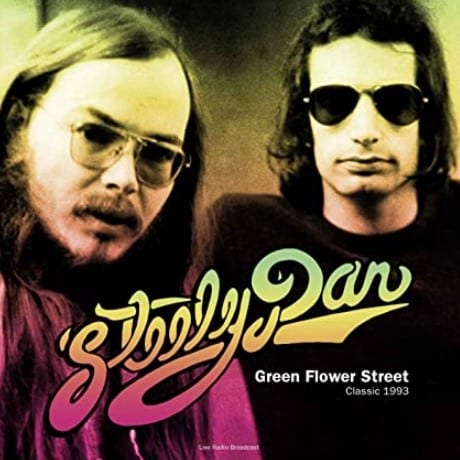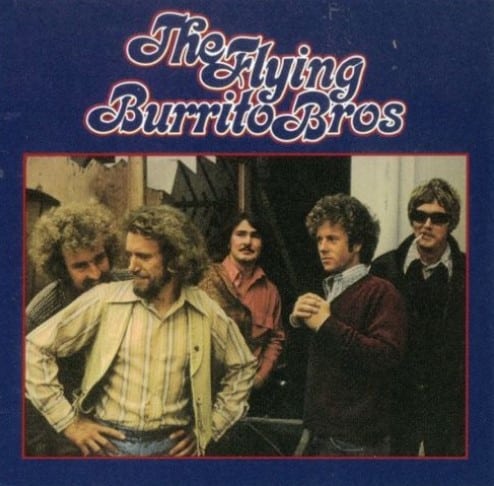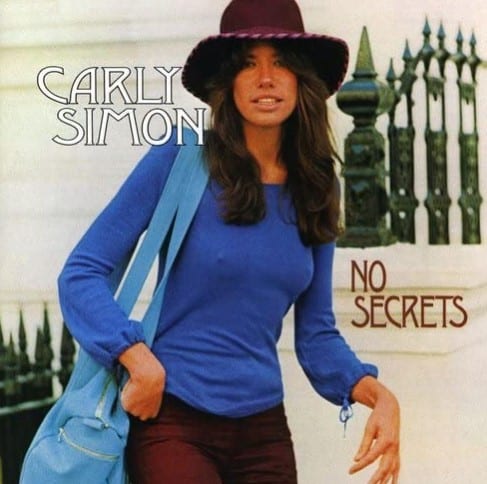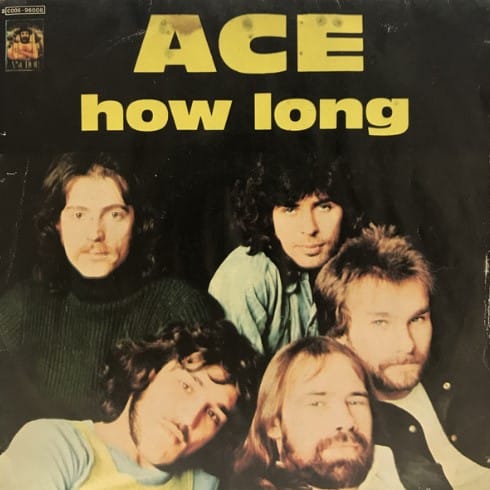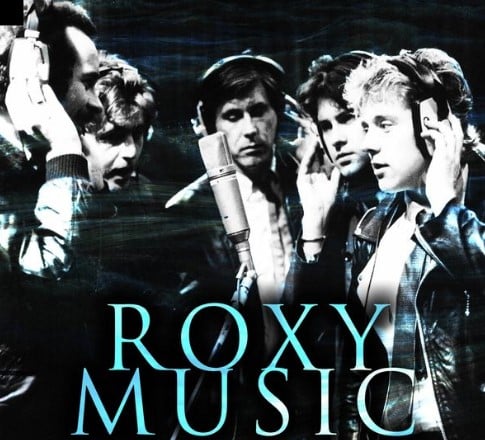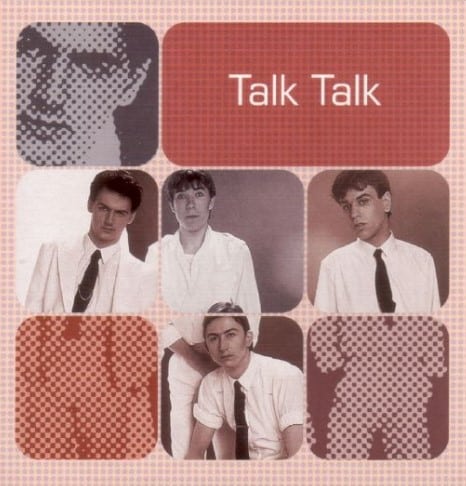 ---
---
Lightnin' Hopkins "Katie mae" – B.B. King "How blue can you get?" y "The thrill is gone" – Robert Cray "Phone booth" – Albert King "Laundromat blues" – Jimmy Rogers "Sloppy drunk" – Johnny 'Guitar' Watson "Motor head baby" – Muddy Waters "Mother's bad luck child" – Albert Collins "Cold, cold feeling" – Johnny Winter "Blue mood" – Magic Sam "Sweet home Chicago" – Eric Clapton "Little queen of spades" y "Three o'clock blues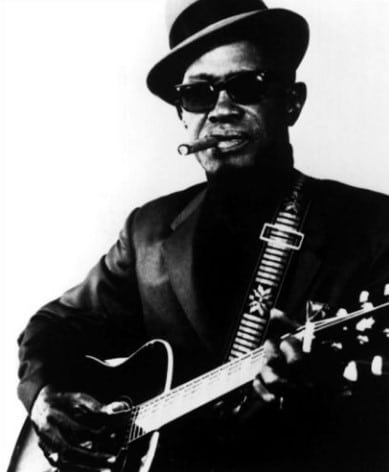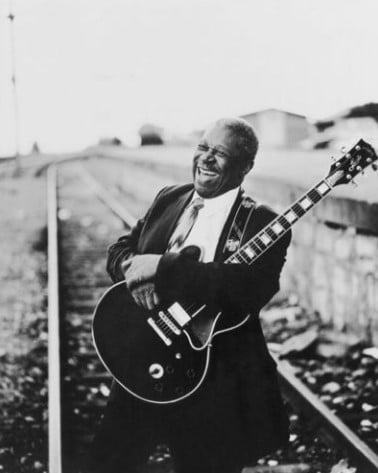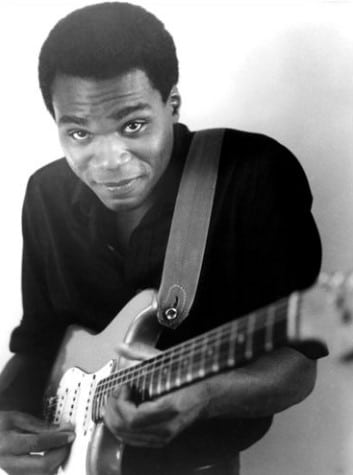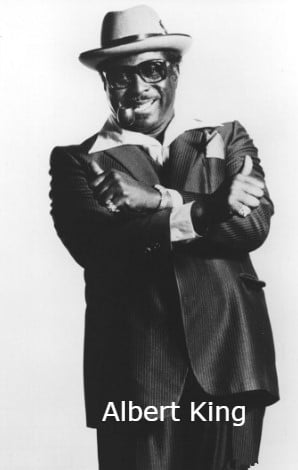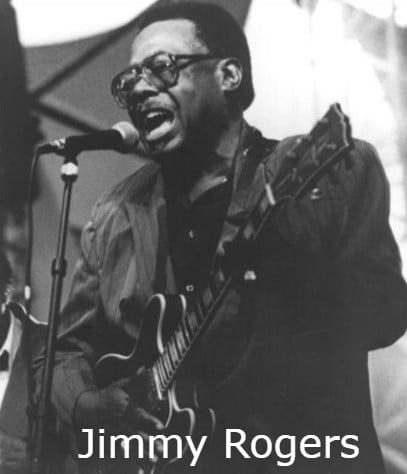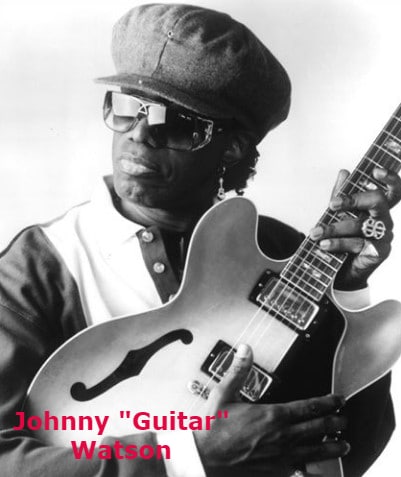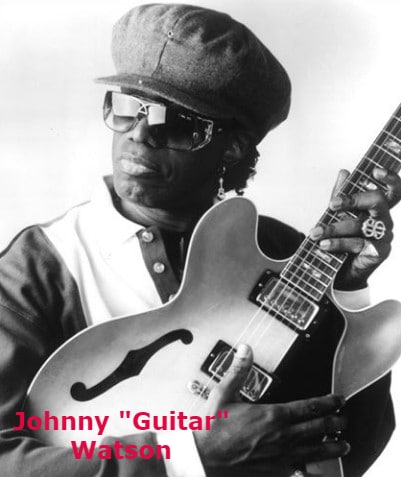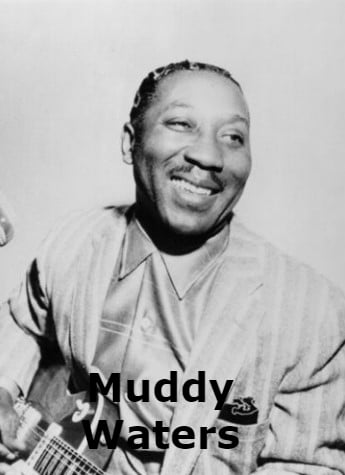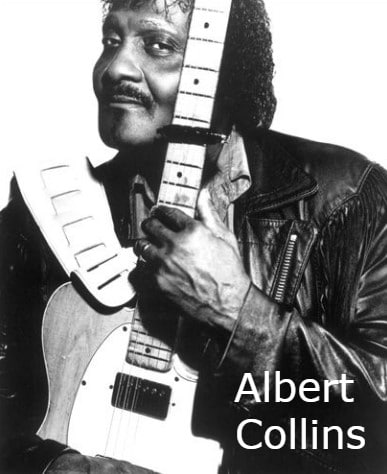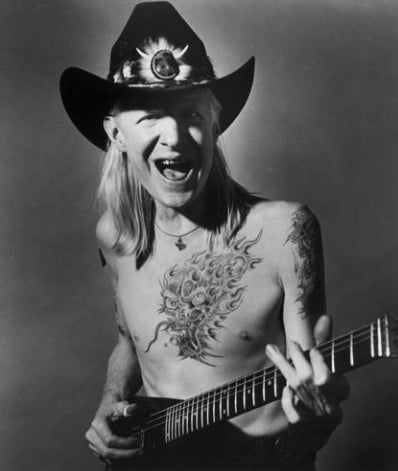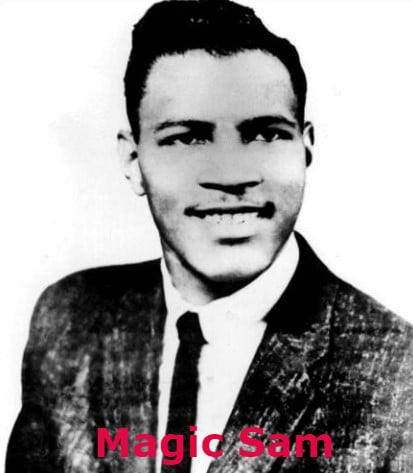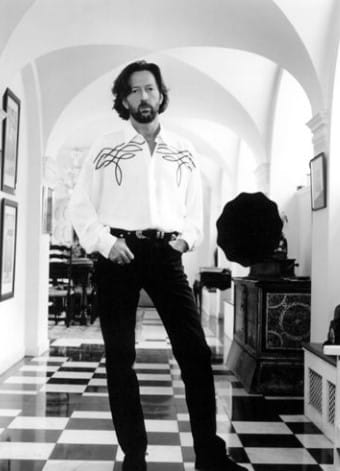 ---
---
---
---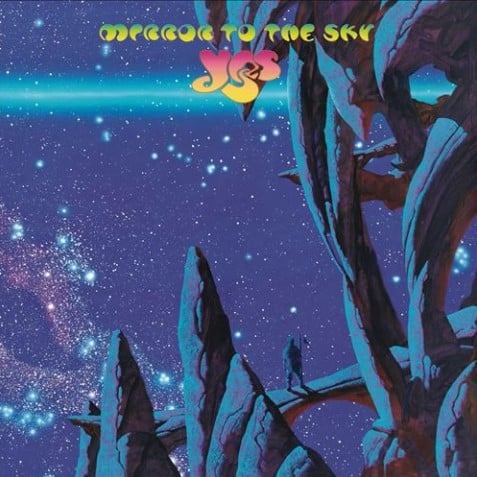 ---
---
El sublime 'disco funk' de 1977 – 06-05-23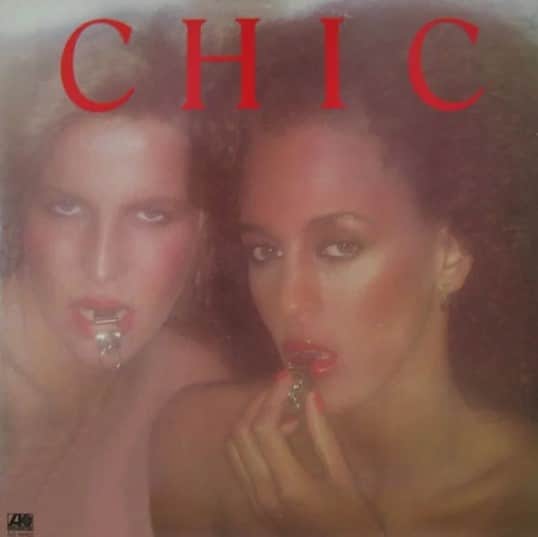 ---
---
---
---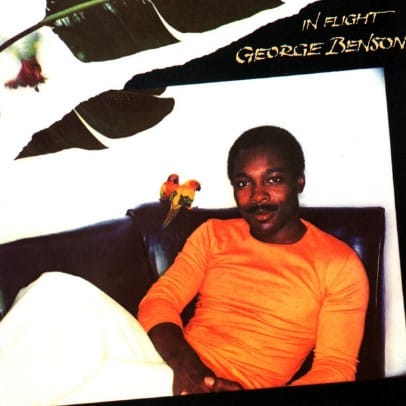 ---
---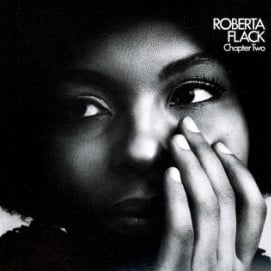 ---
---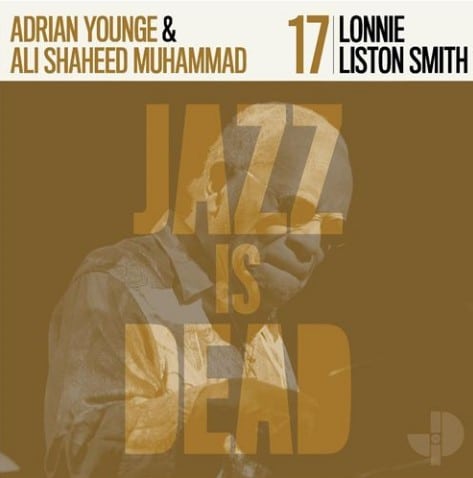 ---
---